Lorde Wants To Write New Music For Rihanna: "It Would Be Fun"
18 October 2013, 10:22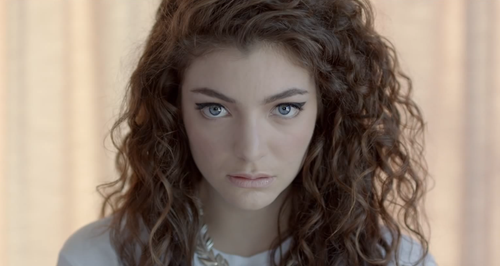 The New Zealand singer-songwriter also wants to work with the UK's own Ellie Goulding.
Lorde has revealed a desire to write music for Rihanna one day in the future, saying it would be "fun" to pen a track for the 'Pour It Up' superstar.
The 'Royals' singer, who is currently riding high on the US Billboard chart with her breakthrough single, also named Ellie Goulding as a star she would love to work with on new music.
"Rihanna would be fun to write for because she's done everything," Lorde reveals in the new issue of Clash magazine. "I'd love to write for, or with, Ellie Goulding actually.
"I haven't written for other artists yet but I definitely want to," the New Zealand singer explained. "It'll be such a challenge to step out of my body. I can't wait."
Rihanna is currently out on her 'Diamonds' world tour and recently unveiled the artwork for her brand new single 'What Now'.
Lorde is set to release her new single 'Royals' here in the UK on 20th October.