Lorde Wants Us All To Stop Worrying... And Start Loving "Fearless" Rihanna
27 June 2014, 11:52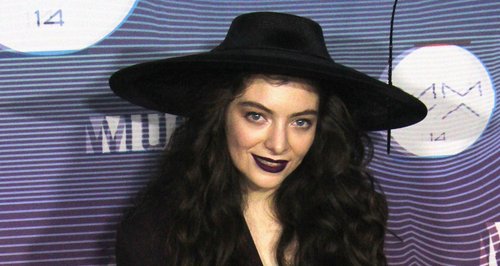 The 'Royals' star sings the praises of "fearless" RiRi and her amazing outfits.
Lorde wants people to chill out about stars who strip off… and has declared herself a huge fan of "magnetic" Rihanna.
The 'Team' superstar, well known for her down-to-earth sensibilities and no-nonsense lyrics says Bajan superstar Rihanna is both "fearless" and "confident", and thinks people look into her often-controversial outfits far too much.
"She's just magnetic, you can't not look at Rihanna," Lorde reveals to Evening Standard's ES magazine. "I would buy anything Rihanna sold me.
"The way Rihanna embodies being a sexual woman feels very 'her'," Lorde explains. "I don't think she swears Swarovski crystals to please other people, I think she wears them because she's like, 'I feel amazing, you look better. I'm obviously the best-looking thing in this room'.
"She's so fearless and confident, I just love her."
The 'Royals' star also thinks people need to worry less about the influence stars like Rihanna are having on teenaged girls, insisting there are worst role models people can have.
"People should stop worrying about their daughters, I don't see a female without clothing as a terrible influence," she added. "There are worse things. Shooting people, glorifying violence."
We're with you Lorde… ANYTHING Rihanna does is gold!