Lorde Performs With Nirvana At Rock And Roll Hall Of Fame
11 April 2014, 11:21 | Updated: 11 April 2014, 11:24
Coldplay's Chris Martin also made his first public appearance since his marriage split to induct Peter Gabriel.
Lorde joined forces with the surviving members of Nirvana to perform the song 'All Apologies' during the Rock And Roll Hall Of Fame last night (10th April).
The Kiwi star was one of several stars including Joan Jett, Sonic Youth's Kim Gordon and St Vincent to take up vocal duties for the tribute to the grunge band.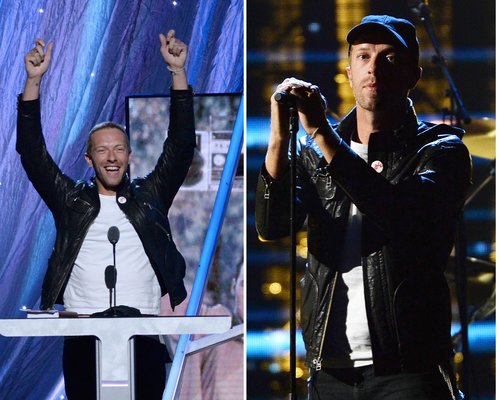 Dave Grohl, Krist Novoselic and Pat Smear were all performing with the female contingency – each paying homage to the late Kurt Cobain.
Coldplay's Christ Martin was also at the ceremony as he inducted Genesis' Peter Gabriel into the Hall Of Fame.
It was the 'Paradise' singer's first public appearance since announcing his split from wife Gwyneth Paltrow and he was seen minus his wedding ring.
He also had the room in stiches as he read a parody account from the Book Of Genesis – paying tribute to Peter.
Bruce Springsteen's E Street Band, KISS, Hall & Oates, Cat Stevens and Linda Ronsdant were also among those honoured at the ceremony.
You may also like...