Lorde Teams Up With Mac Cosmetics To Launch Her Own Make-Up Range
11 March 2014, 12:17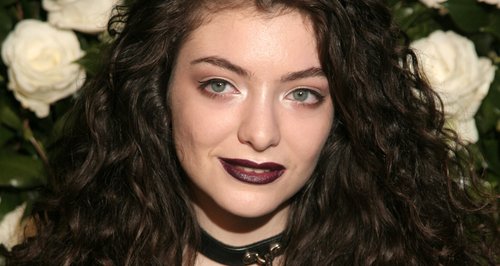 The 'Team' singer says she has been using the brand for a long time and is excited to launch her own collection.
Lorde is set to team up with cosmetics brand MAC to launch her own limited edition make-up line.
The 'Royals' singer, who is well known for her unique gothic make-up styling, is set to launch her own range this summer through MAC Cosmetics.
"I remember saving up to buy my very first MAC lipstick at 14, and it was used by about 20 of my friends," Lorde revealed to The Cut after the news was announced. "MAC has a very clear aesthetic that has always felt fashion forward to me.
"So I was really excited to work with them on these products, which I use pretty much every day and night," she added. "I hope you will too!"
An official launch date and name has yet to be announced for Lorde's upcoming cosmetics make-up range.