Despite Being A Music Star, Lorde Still Likes To Rummage In Other People's Rubbish!
10 December 2014, 12:41 | Updated: 10 December 2014, 14:50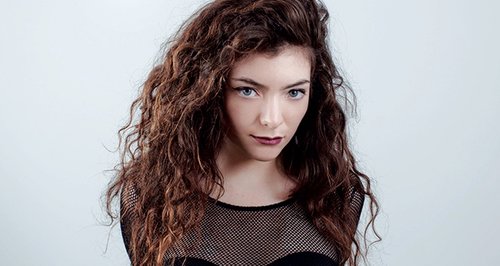 Lorde admits that she has found a lot of cool stuff other people have thrown out – but she gets recognized these days!
Lorde's inimitable fashion always looks good on the kooky singer, but she has admitted she has found some of her clothes amongst things others have thrown out!
Lorde told the Telegraph about a New Zealand tradition where once a year people clear out all their old possessions – and where she has found some pretty cool stuff.
She explained, "See, I'm boring because my favorite thing to do is trawl the inorganics. It stays on the street for a few days and then it's collected and put into a landfill somewhere. But people drive around and go through other people's household rubbish. And, honestly, I've gotten amazing furniture, shoes, hats, jackets."
But can Lorde still do things like this now she's super famous? She admitted, "I did this three weeks ago! Recognized every single time. So embarrassing!"
Lorde also admitted that she hates doing red carpets, preferring to avoid them if she can help it. She said, "I'd just turned 16, and people were wanting me to do red carpets and I was, like, 'I'm still getting used to how I look and I'm still growing.' And I don't want to just feel sad because someone said, 'Ooh, she's on the worst-dressed list!' So I thought, 'I don't have to do this if I don't want to.' And it's been so amazing and so stress-free not doing it."
And Lorde has never felt the pressure to deviate from her own personal style, saying she feels most comfortable in a suit.
She explains, "The stuff that I feel comfortable in, and beautiful and cool and strong in, is different to what this pop star or this indie musician feels comfortable in. I put on a suit and I'm like, 'I'm a badass!' And that to me is my daring."
"But if it happened to be a bra and undies that made me feel that way, why deny yourself that? In a world that is trying to tell women all the time that you can't have something that you want for whatever reason... I don't think about being demure."
You May Also Like…