Lorde's Boyfriend Breaks Silence And Blogs About Dating The 'Royals' Singer
28 March 2014, 11:43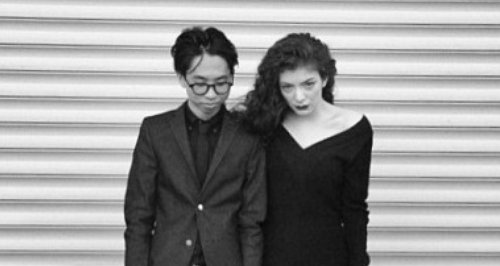 24 year-old photographer James Lowe also addresses the Internet trolls who abused him online recently.
Lorde's boyfriend James Lowe has broken his silence and spoken about dating the 'Royals' singer in a new blog post.
The 24 year-old photographer was subjected to a torrent of online abuse following rumours last summer that Lorde had branded the likes of One Direction and Justin Bieber "ugly" pop stars.
This saw the fanbases of the teen idols get irate and start trolling James and Lorde.
James starts his blog by revealing he's written and re-written the post several times as he decided on the appropriate way to break his silence.
"I'd rather clear the air about a lot of misconceptions out there," he states. "To challenge the voices of ignorant writers who cower behind their anonymous comments."
James goes on: "Jared Leto said that fame doesn't change you, it changes everyone around you.
"While I'm not the center of attention here (and f***, the times I have [been], it's never been fun), I do become aware of the people around me and their transparency."
Speaking about his girlfriend, real name Ella Marija Lani Yelich-O'Connor, he said he "couldn't be prouder" of her achievements.
"If you are lucky enough to attend one of her shows on this current tour, you'll experience more than just her voice," he added.
Lorde has recently wrapped up a tour of North America and is now set to head to South America.
You may also like...