Lily Allen - 'Hard Out Here' (Official Video)
13 November 2013, 14:51 | Updated: 27 March 2017, 16:31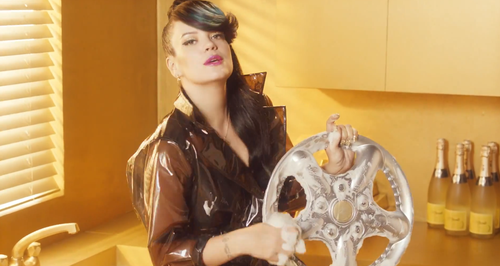 The 'Not Fair' singer takes shots at twerking, Robin Thicke and sexualised pop in her return to music.
Lily Allen has made her long-awaited return to the world of pop music with the video for her brand new single 'Hard Out Here'.
[[ This video has been removed ]]
Lily Allen - Hard Out Here on MUZU.TV.
The 'Smile' singer pokes fun at everything from the pop industry's newfound obsession with twerking to Robin Thicke's recent controversial video for 'Blurred Lines'.
Lily's video for 'Hard Out Here' begins with the UK singer on the operating table as surgeons and her manager criticise her for "letting herself go" since becoming a mother, before her boss tries to teach her how to twerk and be more sexy for the camera.
The 'Not Fair' star has been working hard at new music over the past year and is widely expected to return with a new album in early 2014.
Lily Allen's latest album 'It's Not Me, It's You' was released back in 2009.