Lily Allen Reveals If She'll Release Unofficial World Cup Song 'Bass Like Home'
5 June 2014, 10:51 | Updated: 5 June 2014, 11:34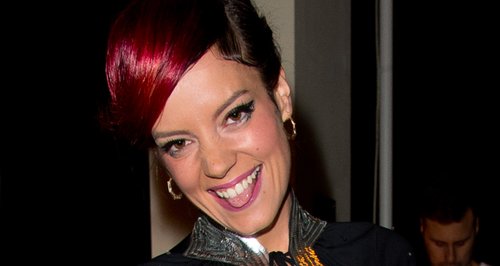 Listen to the singer's own World Cup song, which pays tribute to all things British.
Lily Allen has unveiled her own unofficial World Cup song. called 'Bass Like Home', and opened up exclusively to Capital about whether the track will see a release.
Lily Allen on whether she will release World Cup song...
The singer premiered the track, called 'Bass Like Home', on her official Soundcloud page this week, and spoke to Capital's showbiz reporter Kevin Hughes this week about a potential launch for the song.
"I don't know! Well, I suppose if enough people listen to it and the record company thing it's a goer, they'll probably shove it on a repackage and you'll get it at Christmas!" Lily joked to Kevin, while speaking at The Other Ball last night in aid of Arms Around The Child.
The song doesn't reference the World Cup itself but mentions former England player Paul Gasgoine and pays tribute to British icons including the Queen, John Lennon, lagar and Williams Shakespeare.
'Bass Like Home' does not appear on Allen's latest album 'Sheezus' which recently topped the charts and includes the Vodafone Big Top 40 hits 'Hard Out Here' and 'Air Balloon'.
Meanwhile, the star is said to be in talks to collaborate with Clean Bandit, after the band revealed they are hoping to write songs with her.
You may also like...