Lily Allen Reveals New Song Demos Online After 'Sheezus' Album Launch
10 June 2014, 10:39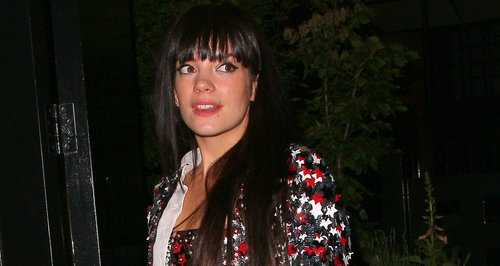 Listen to some never-before-heard songs from the 'Sheezus' superstar.
Lily Allen treated fans to a string of new songs last night, just one month after launching new album 'Sheezus', when she posted up several demos online.
The 'Hard Out Here' star began posting up several demo clips onto her official Soundcloud account yesterday (9th June), including songs called 'I Was Born In The 80s', 'My town' and 'Age Of Beige'.
It's unknown when the recordings were made, though Lily did later remove several of the songs.
putting up some old demos on https://t.co/RDXz1fA1pc just for LOLS

— Lily Allen (@lilyallen) June 9, 2014
Check out the full demos Lily Allen has posted online below:
'I Was Born In The 80s'
'My Town'
'Age Of Beige'
'Stop Right There'
'I Don't Mind Babe'