Lily Allen Hits Back At Katie Hopkins Following "Fat And Hideous" Jibes
5 February 2014, 11:23 | Updated: 27 March 2017, 16:31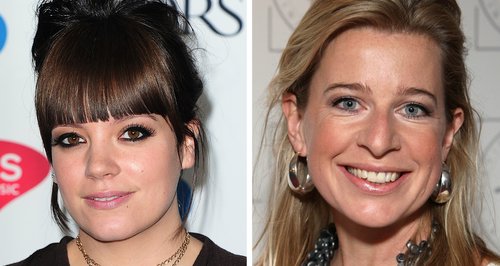 The 'Air Balloon' singer let rip at the former Apprentice star following remarks about her weight.
Katie Hopkins was facing a torrent of abuse from Lily Allen yesterday (4th February) following her comments towards the 'Smile' singer.
The former reality star, who is also working as a newspaper columnist, singled out Allen during a scathing attack on celebrities for a video with Heat magazine.
Katie said the singer had "gained two stone" and looked "pretty hideous" as well as singling out her father as the reason she gained fame.
Fans of the singer hit out at the singer on Twitter before Lily also got involved.
In a series of Tweets, which have since been deleted, she goes on to say: "KatieHopkins: I am not famous for having a famous dad, I doubt that most of my fan base have a clue who my father is.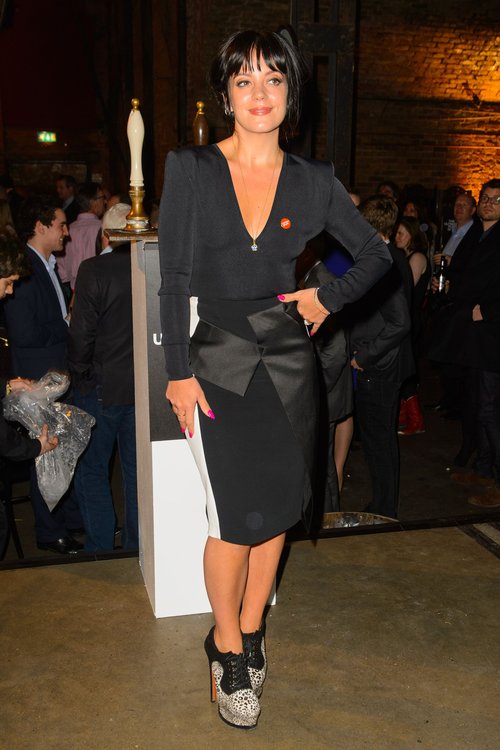 "Yes, after tragically loosing a child so late in to my pregnancy I may have gained a few pounds. I am one of many that find comfort in food.
"The two pregnancies that followed were terrifying because of what had happened before and I was pretty much on bed rest for 20 months. I wasn't exercising because I didn't want to take any risks, and funnily enough, the survival of my children felt more important than being thin.

"Can somebody tell me what Katie Hopkins does except go on telly slagging off girls half her age ? Ps Katie looks are obviously so important to you.

"There's always plastic surgery ya know. Maybe they could sew your mouth up while they fix the rest of you

"Oh, and whilst "weight me up". Fat shaming , you were a stone out, I gained 3 not 2. And hey, look I'm on the cover of Elle this month !"
The star was then seen wowing the photographers in a little black dress as she attended an event for charity Centrepoint in the Capital.
Lily is currently putting the finishing touches on her new album, which will released later this year.