Lily Allen Hails Adele As "Incredible": "I Have A Lot of Respect For Her"
28 April 2014, 10:16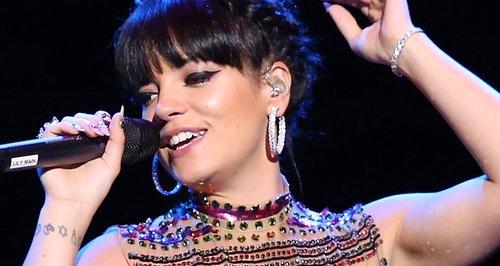 The 'Sheezus' star also teases what she thinks will happen when Adele returns with new music.
Lily Allen says she has "a lot of love and admiration" for Adele and loves how the 'Someone Like You' star does everything on her own terms.
The 'Hard Out Here' singer describes Adele as "incredible", as well as hailing her for not being materialistic about her fame and wealth.
"I think she's incredible and I love the way she does thing on her own terms," Lily revealed this week, reports Gigwise. "She did that before she was successful actually, I have a lot of love and admiration and respect for her.
"She's not scared of losing anything, you see, it doesn't mean anything to her," she explained. "She's not materialistic."
Lily also said she has an "inkling" Adele will follow in the footsteps of Beyonce by surprising fans with the sudden release of a whole new album one day.
Lily Allen launches new album 'Sheezus' on 5th may with the title track preceding the record as a single on 28th April.
You may also like: