Kylie Minogue Unveils 'Sexercise' Music Video Teaser - Watch
19 March 2014, 13:00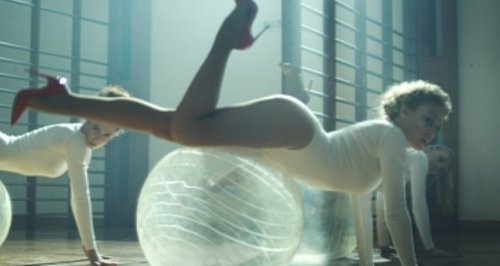 The 'Into The Blue' star gives fans a sneak peak at the video for her next single release.
Kylie Minogue has unveiled a teaser clip to whet fans' appetites for her new 'Sexercise' music video.
The Australian pop star is preparing to drop the video for her second single from new album 'Kiss Me Once', which launched at the start of this week.
Kylie's first single for the album was 'Into The Blue', while 'Sexercise' has yet to have a confirmed release date.
Kylie Minogue will officially launch the music video for 'Sexercise' later today (19th March).