Kylie Minogue Defends "Scapegoat" Miley Cyrus: "I Admire Her"
11 March 2014, 13:29 | Updated: 11 March 2014, 13:31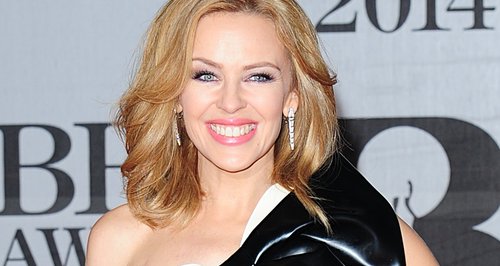 The 'Kiss Me Once' singer says she likes that artists like Miley and Rihanna are "unapologetic" about their actions.
Kylie Minogue has defends Miley Cyrus over criticism of her explicit music videos and performances and says she actually admires the 'Wrecking Ball' star for being unapologetic about her actions.
The 'Into The Blue' singer, who releases her new album 'Kiss Me Once' later this spring, says she believes he US star has become a "scapegoat" for a general change in people's perceptions about what is controversial.
"I admire people like Miley, like Rihanna, girls that are just, they are quite unapologetic about what they're doing," Kylie told Sky News this week. "Is it too much/ It depends on what your personal taste is.
> WATCH: Miley Cyrus' 'Adore You' music video.
"But she's definitely a scapegoat for what might be happening in the broader sense in pop music," she explained. "Let's not forget there's always been sex, drugs and rock and roll.
"But as you say, the guys seem to get away with it," Kylie added.
Miley Cyrus is currently taking her 'Bangerz' tour across North America.