Kelly Rowland Denies Being "Jealous" Of Beyonce: "It's Ridiculous"
20 June 2013, 11:09 | Updated: 20 June 2013, 11:23
The Destiny's Child singer says her song 'Dirty Laundry' is focused on her own struggles and hits out at suggestions of envy.
Kelly Rowland has opened up about her new single 'Dirty Laundry' and said that it is not based on her being jealous of her Destiny's Child bandmate Beyonce.
The 'Down For Whatever' singer debuted the track at the end of last month and says interpretations of envy are "ridiculous".
"I'm not saying I'm jealous of her [Beyonce] by any means," she told In Touch. "It's so sad that people always go straight to that place [of jealousy].
"It's ridiculous."
Lyrics in the song include the lines: "When my sister was on stage killin' it like a M***********/ I was enraged, feelin' it like a M***********/ Bird in a cage/ You would never know what I was dealin' with."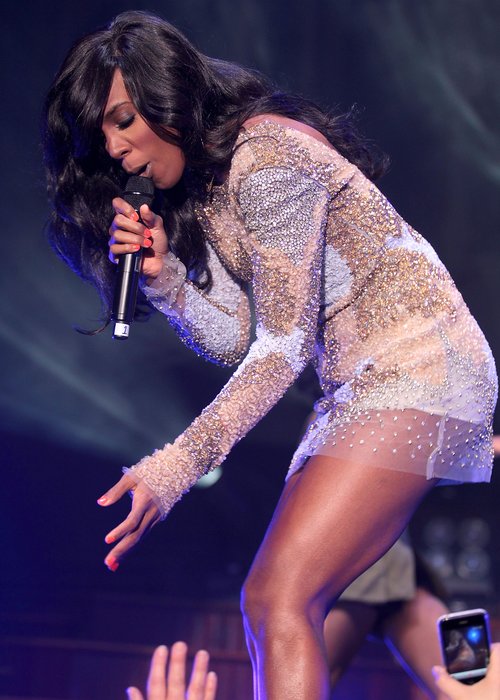 Speaking about the track, she said: "It's basically about me going through some struggles in my life while she [Beyonce] was doing her thing."
She also went on to reveal that Beyonce heard the song straight away after she recorded it and was nothing but proud.
"She was proud of me and thought the song was incredible," she added.
The song features on Kelly's latest studio album 'Talk A Good Game' – which also includes the song 'You Changed' – with her Destiny's Child bandmates.