Kanye West Wants To Open A Dedicated Yeezy Shop - & It COULD Make Him A BILLIONAIRE
30 June 2016, 12:13 | Updated: 30 June 2016, 15:49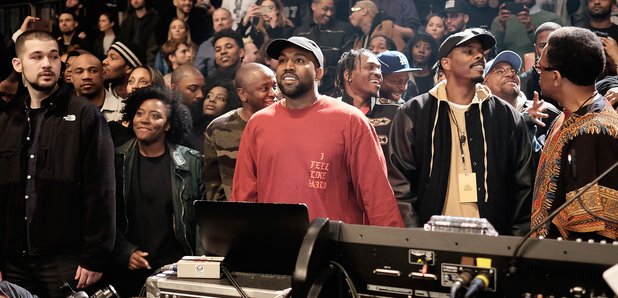 You MIGHT soon be able to buy Yeezys without having to queue up for hours on end or pay five times the price on eBay…
Exciting news for those of you who haven't yet been able to get your hands on a pair of Yeezys… it looks like Kanye West is aiming to get his very own Yeezy store to sell his designs!
The Yeezy line has proved hugely popular for Adidas – with his trainers selling out in seconds, before being hawked for five times the price on eBay and the like – and it looks like a proper retail outlet is the next step… and it could pay off for 'Ye too.
Since Kanye began his collaboration with Adidas two years ago, the line has sold out every time it's been restocked, and Adidas this week announced that it's going to expand the Yeezy range and create some standalone stores.
TMZ have also claimed that the partnership could work out to be VERY profitable for Kanye… and could even make him a BILLIONAIRE as Adidas described it as "the most significant partnership" with a non-athlete and Kanye added that it proves "anyone with a dream can dream without limitations."
Sources claim it could take a couple of years for the stores to materialise, but Kanye's also being given a top design team to work alongside and will be designing athletic wear for basketball and football too.