Kanye West's Yeezy Season 4 New York Fashion Week Show Was An Utter Disaster
8 September 2016, 16:10 | Updated: 9 September 2016, 12:47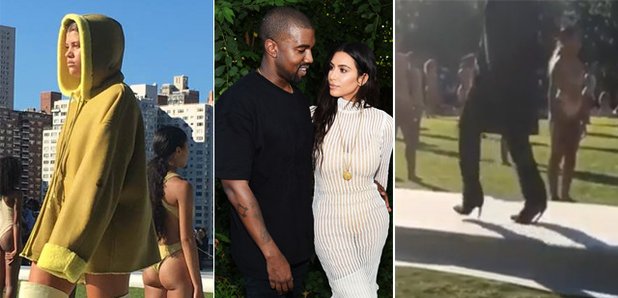 It was one thing after another.
After his Yeezy Season 3 collection was showcased in a fairly dramatic performance art piece, we were somewhat excited for Kanye West to showcase the new range.
However, it didn't exactly go according to plan.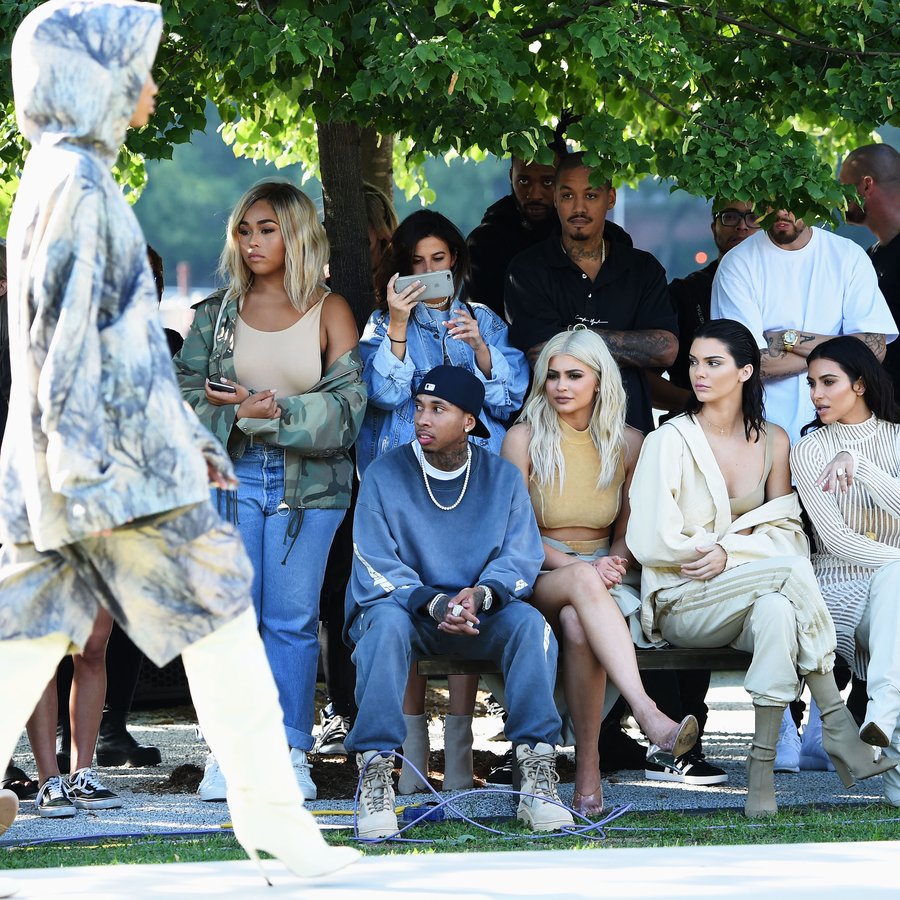 Here's what went down:
The Models.
The heat clearly got SO bad that a man from the audience had to step in to help one of the models who was about to fall over.
But it wasn't only her who was struggling. A number of the models heels broke forcing them to limp along the runway before Amina Blue gave up and took hers off.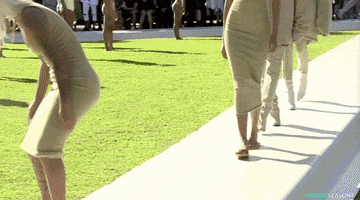 They started passing out from the heat and they all looked simply miserable.
Maybe Kanye isn't the greatest boss, after all.
The Live Stream.
It started shortly after 3pm, New York time and everything was lovely. There was a nice view of the New York skyline and it was super sunny and it was dreamy. The view was paired with tracks from 'The Life of Pablo' and it stayed like this for about an hour.
Slightly tedious.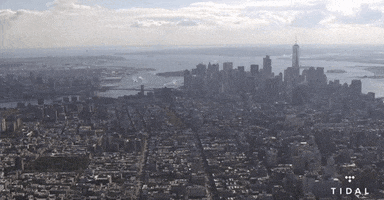 The Reel Of Interviews.
Kanye is the King of self-promotion and so for the next few minutes, we saw his fans fangirl about being involved with Tidal and how excited they were for the show.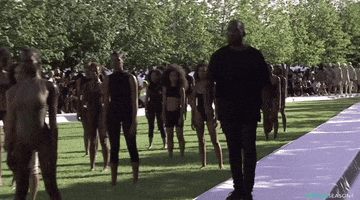 The Music.
When we finally got something other than Kanye West's own music - FYI, we can stream that whenever we want, y'know? - the music that replaced it was… interesting. We're talking strings, synth and horns with a woman bellowing over the low-sounding instruments.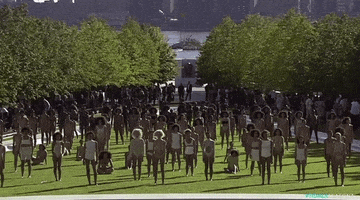 The Logistics.
If you're a key member of the press then you can expect to get an invite to most of the biggest fashion week shows.
As such, when the journalists were picked up and taken to an 'undisclosed' location, they were not that impressed. One compared it to being kidnapped whilst others were just saying that everyone was miserable. They're probably not the group of people you want to annoy.
Overheard on the Yeezy Season 4 bus: "It feels like we're being kidnapped."

— geraLd (@ImGeraLd) September 7, 2016
Everyone on the Yeezy bus is so unhappy

— Elizabeth Denton (@Elizabethann1) September 7, 2016
The collection was fairly boring - nudes, khakis, you know the score.
One piece of advice: maybe check out the weather forecast before you plan a fashion show next time, Kanye?
Check out all the disasters:
You May Also Like...