Kanye West Set to Resume 'Yeezus' World Tour This Month
7 November 2013, 11:18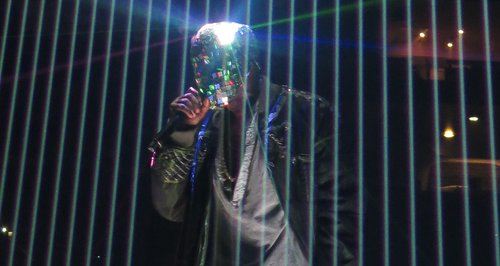 The 'Gold Digger' rapper had postponed the tour indefinitely due to broken equipment.
Kanye West is set to resume his 'Yeezus' world tour after he had postponed all dates indefinitely due to broken equipment.
Just days into the outing, the rapper announced that a road accident had caused damage "beyond repair" to several important set pieces.
"As a result of this event it is impossible to put on the show and the 'Yeezus Tour' will be postponed until these essential pieces can be reengineered and refabricated," a statement read about the accident.
It has now been announced that the tour will resume on 16th November in Philadelphia.
Postponed shows in Chicago, Toronto and Detroit have also now been rescheduled.
Unfortunately, planned gigs in Vancouver, Denver, Columbus, Ohio, Minneapolis and St. Louis are all cancelled due to "routing problems".
The tour has featured a huge 27-song setlist as well as a mountain erected in the middle of the stage and a Jesus look-a-like come out during the show.
Meanwhile, the rap superstar recently got engaged to Kim Kardashian with details of the couple's wedding starting to surface in the past weeks.