Kanye West Opens Up On Negativity After Infamous Taylor Swift VMAs 2009 Incident
20 January 2014, 12:05 | Updated: 20 January 2014, 14:59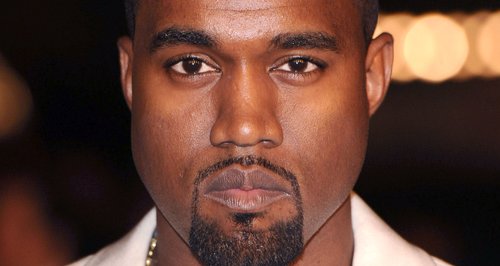 The US rapper says it took "God, alcohol and sex" to get through the negativity he faced after the incident.
Kanye West has opened up on how he dealt with all the negativity directed towards him after the now-infamous incident with Taylor Swift at the MTV VMAs 2009.
The 'All Of The Lights' rapper, who was widely criticised for jumping on stage to interrupt Taylor during an acceptance speech, was questioned in a new interview about his feelings after the incident.
Kanye explained that it took "God, sex and alcohol" to get through the dark period after the event, which saw him criticised across the globe for his actions.
"There must have been moments of doubt or depression or sadness," Kanye was asked by guest interviewer Steve McQueen, who directed the Oscar nominated 12 Years A Slave. "With what happened after the Taylor Swift incident, how did you deal with it all mentally, physically and spiritually?
"It's funny that you would say, 'mentally, physically, spiritually', because my answer before you even said that was going to be, 'God, sex and alcohol'," Kanye explained. "I don't have an addictive personality, so that means that I can lean on what might be someone else's vice just enough to make it through the next day.
"You know, just enough religion, a half-cup of alcohol with some ice in it and then a lot of sex."
Kanye West returned with new album 'Yeezus' last year and has fresh tour dates planned for 2014.