WATCH: Kanye West Joins The Weeknd On Stage At Coachella To Perform 'All Day'
20 April 2015, 11:06 | Updated: 19 April 2016, 10:52
Kanye West & The Weeknd - All Day - Coachella 2015
03:27
(18+) Kanye surprised fans by joining The Weeknd on stage for his set at Coachella over the weekend.
WARNING: The video above does contain strong language and words some may find offensive.
Kanye West does love an impromptu guest performance – and his latest place to appear was on stage with The Weeknd at Coachella.
Kanye made a surprise appearance during The Weeknd's set on Sunday night, treating the fans to a performance of 'All Day', 'Can't Tell 'Em Nothing', 'I Don't Like' and 'Black Skinhead'.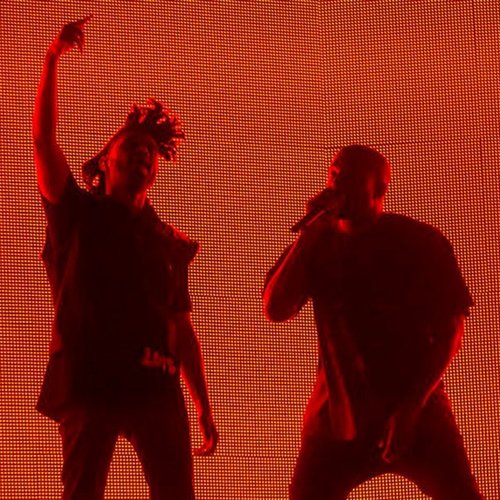 With no-one to mute the swears out of his performance this time (unlike the BRITs 2015), Kanye was in full flow on the Coachella stage.
Where will he pop up next? He's already done Nando's in Greenwich and a lake in Armenia – the options are endless!