Kim Kardashian Confirms She And Kanye Are Trying For Baby Number Two!
19 November 2014, 10:45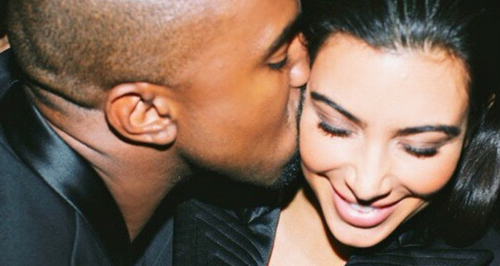 Kim K has confirmed the couple are trying for a second child, that North West takes after daddy in the music department and explained all about THAT naked shoot…
North West could have a baby brother or sister pretty soon – Kim Kardashian has confirmed that she and Kanye West are trying for another baby!
Speaking to Australia's Today show, Kim revealed the exciting news when she was asked if there were more babies on the cards. She confirmed, "I would love to, I would love to. I am trying!"
Kim also revealed that her adorable 16-month-old daughter North West takes after daddy, Kanye West, in the music stakes!
She said, "She goes to music class several times a week. Every time a song comes on she's up dancing and she tries to sing. If you are singing a song she'll try singing it along with you and it is so cute to watch." N'awww!
While North looks to follow in daddy's footsteps with a career in music, their next baby MAY take after mummy… and become the queen of selfies?!
Yep, Kim also revealed that she took her very first selfie aged just FOUR – and that fans can see that very snap in her forthcoming book, 'Selfish', full of her best selfies. Yes, really!
Kim confessed, "I took my first selfie in 1984, so you'll see that and it'll go through up until now." We've seen her Instagram – that's going to be one heck of a big book!
Kimmy K also revealed that the abuse she got for her weight gain while pregnant with North was the driving force behind THAT racy naked shoot for Paper magazine.
She said, "I had a really bad pregnancy and I gained a lot of weight and I did not feel good about myself, I felt the lowest I've probably ever felt in my life. Just yesterday I saw a clip of me when I must have been about eight-months pregnant, huge, and I said, 'Guys, just wait until I have this baby. As soon as I get my body back and I feel good about myself I'm going to do some naked shoot, just be ready'."
"It's empowered me... I actually think I have a better body now than I did before. I feel curvier, I feel sexier and it's all about my feeling. I felt proud to show my post baby body off."
You May Also Like…