"I'm An Inventor": Check Out The Best Bits From Kanye West's Paper Magazine Interview
21 April 2015, 10:38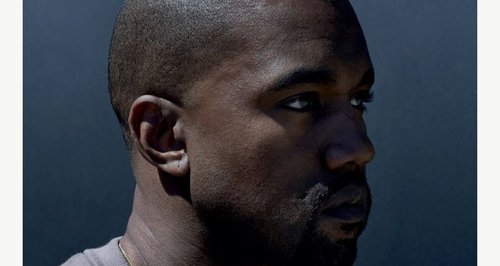 Kanye talks about THAT leather kilt, why he wants to be in a mindset as close to a five year old as possible and why he's an innovator in a new interview with Paper.
Kanye West is literally the gift that keeps giving and you just KNOW any interview he does is going to be peppered with quotes that are pure GOLD.
Kanye has done a new interview with Paper Magazine – yep the same magazine Kim Kardashian tried to break the internet with – in his own unique style, of course.
Kanye covers the 'American Dream' issue and while he considers himself a visionary, he doesn't think of himself as a 'real musician' and that he doesn't love music as much as he once did.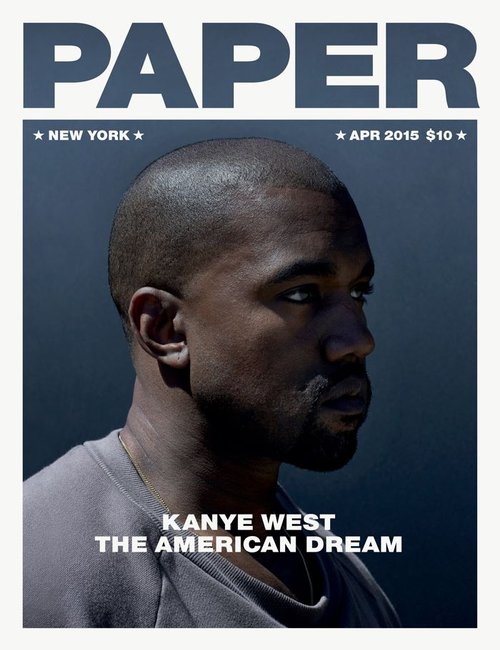 Kanye told Paper, "I am not what I would consider truly a musician. I am an inventor. I am an innovator. I loved music. I loved it more than I love it now."
"But I think that can happen with anything. You can live in New York for 10 years and say, 'I now want to move to San Francisco.' It's just harder for me to do music now, period. It's easier for people who focus on it all day and who are younger in their concept of what they want to do with it."
"I like two things: I like innovating and I like making things better. It's not that I always have to invent things that are new. Sometimes I can take something that's there and attempt to make a better version and that's what gets me off. Bottom line."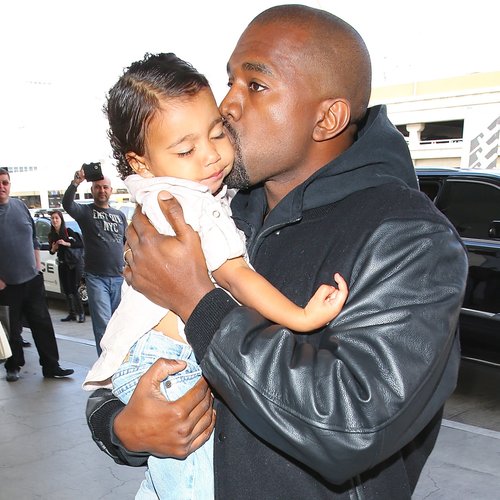 Kanye also got his 'motivational speaker' on during the feature explaining that he just wants to help people, "I know people want to talk about the American Dream, but my dream is a world dream. It's a world in which everyone's main goal would be to help each other."
"You get back what you put out, and the more positive energy you put out, the more positive energy you'll get back. We're all from one family called the human race. It's simple as that."
"I care about people. I care about society. I care about people being inspired. I care about people believing in themselves, because that's the scariest thing. The modern population cannot be controlled by the system — they break the system."
Kanye also revealed that he likes to help others in the industry with his experience, "I think it's so important for me, as an artist, to give Drake as much information as I can, A$AP, Kendrick, Taylor Swift, any of these younger artists as much information as I can to make better music in the future. We should all be trying to make something that's better."
His x Hers pic.twitter.com/6T62FATJuZ

— Kim Kardashian West (@KimKardashian) April 21, 2015
Kanye also revealed that the reaction to his famous leather skirt/kilt look was mixed from his pals, "I paid my dues when I had to wear a kilt in Chicago, and friends would say, 'What's your boy got on?'"
"But there are warriors that have killed people in kilts in the past. Who gets to decide what's hard and what's not hard? When I saw this kilt, I liked it. I was into it. It looked fresh to me. I felt creative; I didn't feel limited by some perception."
"When you sit down with Riccardo Tisci at the Louvre, and he pitches the idea of you wearing a leather kilt, which could be considered by all of your friends as some sort of a dress or skirt, at that point you are now a part of the fashion world."
While he may be surrounded by some of the world's most powerful people, Kanye likes to get into the mindset of a child in order to create his work. He revealed, "My goal is to be as close to a five-year-old, or a four-year-old, or a three-year-old, as possible."
"If a three-year-old says, 'I like the color orange', he's not giving an explanation to an entire world that can give him a thumbs-up or a thumbs-down on whether or not he should like the color orange. I don't care about the thumbs-up or the thumbs-down."
Well, we definitely feel like we have got a better insight into the mind of Yeezy after that. Phew!