Pacific Rim Cast Say Kanye West's Praise Gives The Movie "Street Cred"
10 July 2013, 16:55 | Updated: 10 July 2013, 16:58
The stars of the movie talks about the recent words of praise from the rapper on his Twitter account.
The director and cast of the new movie Pacific Rim have extended their gratitude to Kanye West for his recent praise of the film.
On 4th July the rapper who has just had a daughter with partner Kim Kardashian and released his new album 'Yeezus' in June tweeted how much he loved the movie.
"I saw a pre-screening of Pacific Rim yesterday and it's easily one of my favorite movies of all time," he wrote. "This is not another 'Robot' movie. Guillermo del Toro is a master."
At the red carpet premiere for the film in Los Angeles yesterday the film's director Guillermo Del Toro commented on Kanye Wests tweet saying that: "Anytime anyone likes my work, that really, really is very emotional for me because an artist not exactly a socially able person, we are dysfunctional, socially.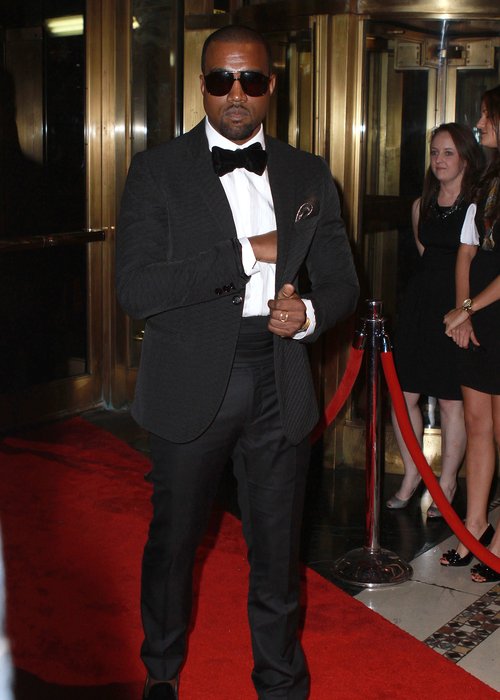 "We work for what we create. I work for my monsters. I work for my robots. To see people connect with them emotionally is a blessing."
The film's protagonist Charlie Hunnam also offered his opinion saying: "It doesn't get much cooler than Kanye West, so I certainly think it gives us a little street cred."
It's just exciting. It's always exciting when, as an artist, you really respect and admire someone's work, and that kind of comes back," he added. "To have someone like Kanye, who I have been listening to for years, give us such a glowing endorsement was really, really exciting."
Kanye has also become vocal on Twitter in the last few days, lashing out at whoever leaked his new video for the song 'Black Skinhead'