Kanye Reveals Part Of His New Video For 'Only One' Starring North West – Cute!
29 January 2015, 11:45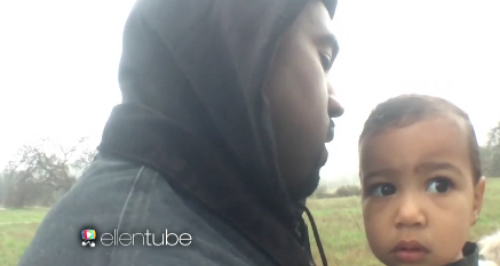 Kanye revealed the first snippet of his new music video on the Ellen DeGeneres show – and it is RIDICULOUSLY adorable!
If you got a bit emosh when you heard Kanye's new song 'Only One', you might need to prepare yourself as the first snippet from the video has dropped, and it's far too cute!
Kanye premiered the first look at his new video on the Ellen DeGeneres show, which sees him and his one-year-old daughter North West taking a walk together in the countryside, as she wonders at his hiking boots.
The song also features Paul McCartney on the keyboard as Kanye sings from his late mother's perspective, asking him to "tell Nori about me".
'Only One' is a far cry from Kanye's previous heavy rap albums like 'Yeezus', and sees him taking a far more melodic and soulful turn.
We can't wait to see more of North and Kanye's adorable relationship when the full video finally drops.
You May Also Like…