Aww! Kim K Reveals She Sings Frozen To North And Kanye West Picks Her Outfits
15 April 2015, 14:42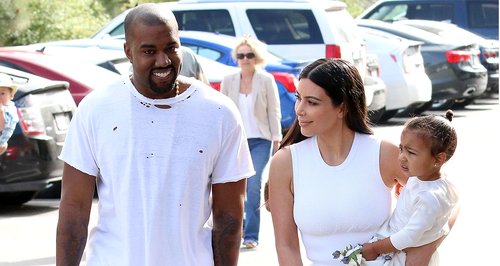 North West is one of the most stylish toddlers around – and it's no wonder when daddy Kanye has a say in her wardrobe!
If we had to be one showbiz toddler it would DEFINITELY be North West – not only does she have a designer wardrobe we are SERIOUSLY jealous of, but she also has a dad who designs clothes just for her too!
In a new interview with the Huffington Post, Kim Kardashian revealed that although you won't catch Kanye West singing Frozen to Nori, he does look after her wardrobe – too cute!
North, who famously got pulled through an airport clinging to her Frozen suitcase because she couldn't bear to let it go, gets Kim to sing 'Let It Go' from the hit Disney film to her instead.
Kim revealed that Kanye isn't quite so well-versed with that particular song, "He actually does not [know the words], but I sing it to her in the shower. We take showers together and I sing her other songs from Frozen. But she is not even two and she can almost say the ABC. She loves the ABC so we sing that like five times a day."
But Kanye does like to get involved in other day-to-day activities, including choosing Nori's stylish ensembles as Kim revealed, "I love when he picks out her clothes. I know if I go downstairs to make breakfast and ask him to get her dressed that she'll come down looking super cute."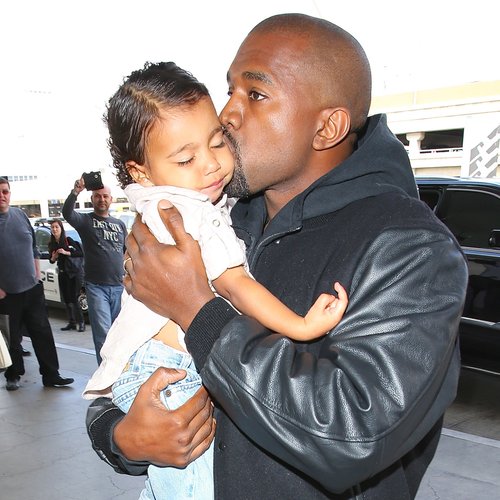 "From that Adidas collection he designed her four or five options, but we just picked that one particular look out for her. She also loves to wear this velour track suit that he made her."
And with the MASSIVE smile North hasn't been able to wipe off her face recently, we reckon she's a big fan of mummy's singing and daddy's designs!