North West Baby Picture: First Image Of Kim Kardashian And Kanye West's Daughter
24 August 2013, 08:22 | Updated: 24 August 2013, 08:28
The 'Jesus Walks' star revealed the first shot of his baby girl during a chat on the Kris Jenner show.
Kanye West revealed the first picture of his baby daughter North West this week during an appearance on Kris Jenner's talk show.
Audience members had been tweeting that they got a glimpse of the new arrival all week, with the taped show airing last night (23rd August).
The close-up shot sees North looking directly into the camera with her arm reaching out.
During his interview with the child's grandmother, Kanye said: "I pray she looks like her mother when she's older."
Check out the first picture of North West below: (Picture: Instagram)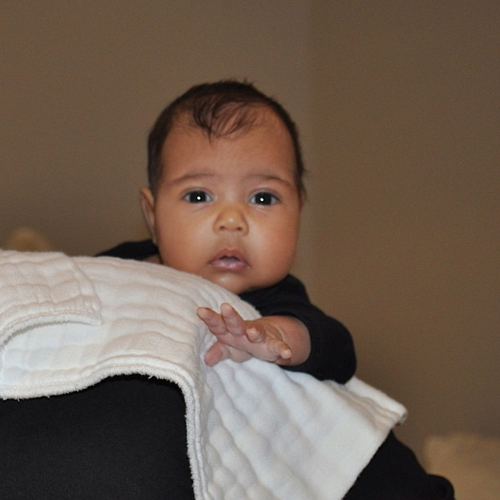 Kris replied: "I think she has Kim's eyes. I think she has your lips. Some days she has your lips, some days she has Kim's lips."
Kim has since posted the shot on her Instagram page for fans to see.
Meanwhile, Kanye will be heading to the MTV VMAs 2013 this weekend for a performance of his single 'Black Skinhead'.