7 Ways Kanye West Stole The Show At The MTV VMAs 2015
1 September 2015, 10:17 | Updated: 1 September 2015, 11:44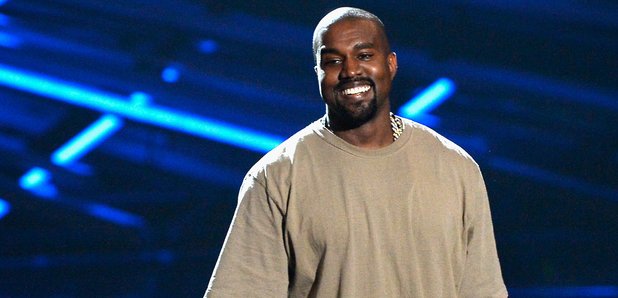 From THAT 13-minute speech to actually smiling and dodgy dancing - Kanye was definitely the highlight of this year's VMAs!
Yes there might have been ample flesh exposed by Miley Cyrus, and mega-shade thrown by Nicki Minaj, but Yeezy was definitely stole the show on Sunday night!
From announcing his bid for presidency to pretty much falling asleep in his wife's armpit, these are the 7 most unforgettable moments from this year's awards ceremony.
1. Embrace with Taylor Swift... 6 years after THAT night.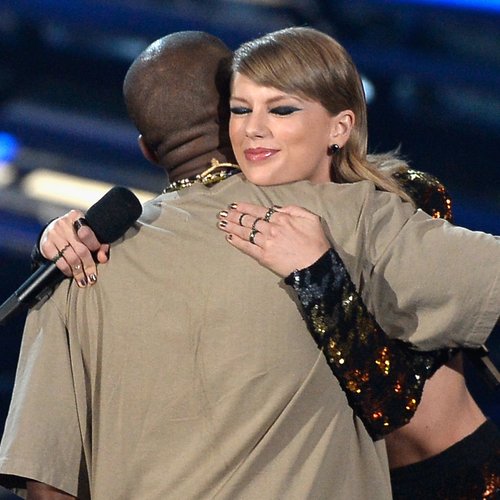 .@taylorswift and @kanyewest together once again at the #VMAs http://t.co/TF8kWtkcTb

— MTV (@MTV) August 31, 2015
Back in 2009, Kanye West provided one of the most memorable MTV VMA moments of ALL TIME! After storming the stage during Taylor Swift's acceptance speech, Yeezy yanked the mic and proclaimed that Beyonce should have won the Best Female Video award. Fast-forward 6 years and Taylor's actually on stage presenting Kanye with the Vanguard Video Award, AND THEY HUG IT OUT!
2. He shows off his romantic side.
So there's obviously a huge show going down on stage, but it's the audience cams that have us hooked! IF you were keeping an eye on the crowds during this year's VMAs, you'll no doubt have been hooked on watching Kimye's antics. At one point, the 'Gold Digger' rapper even cuddled in to Kim's armpit. Bless!
3. Is Kanye going soft? He can't stop smiling!
KANYE DURING TAYLOR AND NICKI'S PERFORMANCE IM LAUGHINF pic.twitter.com/TOhqMIJ9t2

— lybeth (@behindnourry) August 31, 2015
Either he's just paid a lot of money on teeth whitening and wants to show them off, or Kanye's ACTUALLY smiling... A LOT! It's one extreme to the other with this guy!
4. He can't stop dancing...
THIS IS THE HAPPIEST YOULL EVER SEE KANYE pic.twitter.com/KydjbLHPnk

— Raylo (@Powerful) August 31, 2015
Yes, we get it Ye, you liked The Weeknd's performance of 'Can't Feel My Face', but sit down, John Legend can't see!
5. After years of being blasting him, now other artists are PRAISING him!
After joining Big Sean and John Legend on stage to accept the award for Video With A Social Message, Kanye once again became the centre of attention. Not because he grabbed the mic and acted like his usual self, he didn't even need to say a word - Big Sean couldn't STOP singing his praises!
6. Twitter was hooked on Kanye's EPIC Vanguard Award acceptance speech
Kanye West is a freaking legend and hella preaching #VMAs

— Asian Asia™ (@n0tac0ntinent) August 31, 2015
Thought Kanye would perform his biggest hits, but his speech was just as good. This man is just awesome #VMAs

— Nelly B! (@N3liswa) August 31, 2015
WOWW, you go Kanye!! That speech was awesome! Way to tell the people! #VMAs

— Kiana (@PinkDisney1994) August 31, 2015
If Kanye cries i'ma cry

— Mildred (@xomildred) August 31, 2015
The 13-minute long speech was one for the books - instead of his usual drawn-out rant, Kanye ACTUALLY proved that he's a human being with proper feelings! We were welling up during his emotional speech, where he seemingly accounted for some of his actions and praised his little miracle, daughter North. Oh, and the ending was pretty sensational...
7. HE'S RUNNING FOR PRESIDENT!
You know, of ACTUAL America! Just hit play on the video and let that sink in for a while... Kanye West could become the most powerful man in the WORLD in just 5 years' time.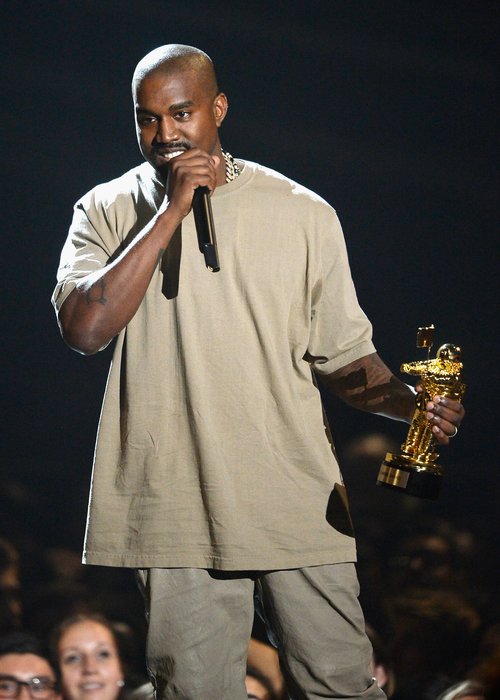 You may also like...