Kanye West And Kim Kardashian Planning Las Vegas Wedding?
23 October 2013, 10:34
The couple could be heading to Sin City after news of their engagement broke this week.
Kanye West and Kim Kardashian are reportedly planning on getting married in Las Vegas.
The couple announced their engagement this week as the rapper proposed inside the AT&T baseball stadium in San Francisco.
Kim broke her silence on Twitter last night (22nd October) and shared a picture of the 15 carat diamond ring.
Sources close to the couple told the Daily Star about the initial wedding plans.
"Kanye is a big Elvis fan and he thinks it would be fun to get married in a chapel," they revealed. "It was his suggestion and he was surprised when Kim said it was a great idea."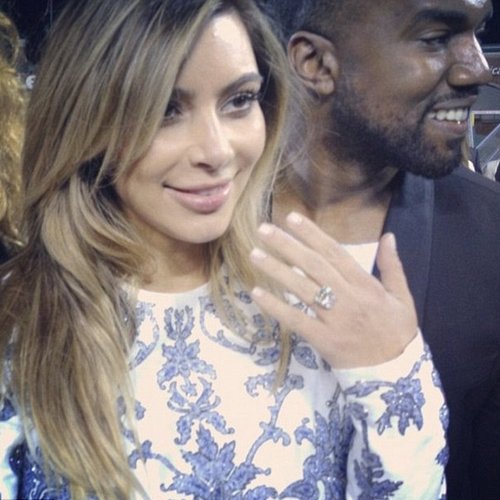 "Before he proposed, the couple checked out the Graceland Wedding Chapel, where Jon Bon Jovi got wed, as well as Miley Cyrus' parents. They know it's cheesy, but it's kind of sexy and cool at the same time.
"They want to have an Elvis impersonator singing 'Love Me Tender'."
The proposal came on Kim's 33rd birthday with family and friends watching on.
Speaking to E! News about the engagement, she said: "Last night was truly magical!!! I am the luckiest girl in the world! 'I get to marry my best friend!"
The pair welcomed their first child together earlier this year and have been dating since early 2012.