Kim Kardashian Changes Her Twitter Name After Wedding To Kanye West
29 May 2014, 10:38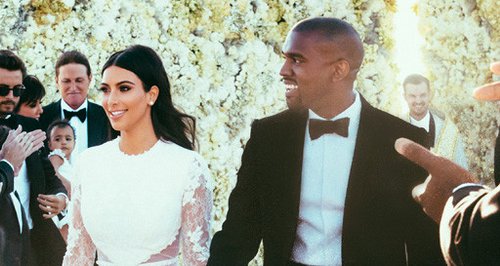 The Keeping Up With The Kardashians star has now added 'West' onto her social media profile handles.
Kim Kardashian has changed her social media profile to reflect her newlywed status, after marrying rapper Kanye West over the weekend.
The US reality star has updated her Twitter and Instagram handles to say 'Kim Kardashian West', following the star-studded bash on Saturday, where she and the 'Yeezus' star tied the knot.
The couple are currently enjoying their honeymoon out in Dublin, Ireland where they have reportedly been enjoying activities like trekking and mountain biking as part of their romantic getaway.
It is unknown whether Kim has now also legally changed her surname to West after her marriage.
You may also like...