WATCH: Kim Kardashian & Kanye West's First Date Was Caught On Film And, Yes, It Was BEAUTIFUL!
1 March 2016, 10:06 | Updated: 1 March 2016, 11:36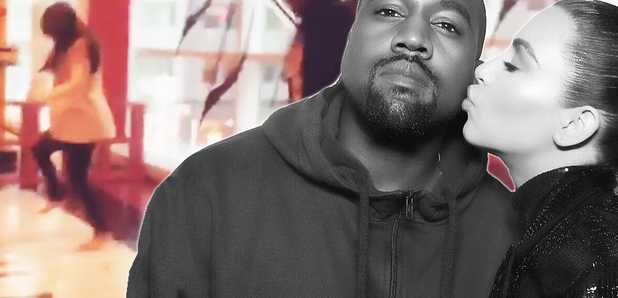 See what happened when Kim met Kanye...
With the way the Kim Kardashian & Kanye West showbiz juggernaut rolls on at a breakneck pace every week sometimes you forget that underneath ALL that glitz, glamour and gossip… they're just two kids who fell in love!
Kim's taken to Twitter to remind her millions of fans just that by posting up a short video of one of their FIRST dates together as a fresh couple!
The reality star popped up a clip of her and Kanye loving LIFE while playing a life-sized floor piano in iconic New York City toy store FAO Schwarz - which has sadly since closed its doors!
For the eighties kids among you, you'll remember that this famous grand piano was the same one featured in that iconic Tom Hanks scene in the 1988 film Big. Yep, feeling VERY old as well!
"Out 1st date! #HeartAndSoul," Kim posted alongside it.
Our 1st date! # HeartAndSoul https://t.co/YMFOh5KKhP pic.twitter.com/VHR7EJhVcP

— Kim Kardashian West (@KimKardashian) February 29, 2016

You may also like...