Kim Kardashian To Sign $2 Million Magazine Deal For First Picture Of Baby North?
1 July 2013, 14:06
The reality star will reportedly donate the fee to charity as the world awaits pictures of her and Kanye' West's first child.
Kim Kardashian is apparently weighing up a magazine deal worth $2 million for the first pictures of her and Kanye West's baby girl North.
The reality star and the rapper welcomed their first child together last month and the world still awaits the first glimpse of the new family.
TMZ reports that despite previous claims, the baby will not make its debut on her mum Kris Jenner's chat show.
It's also been reported that she will donate the entire fee for the shoot to charity.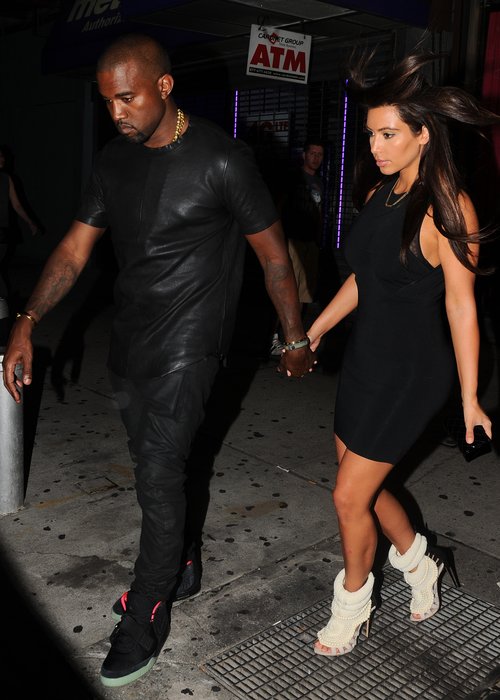 The first shot of Kim since the birth was posted this weekend after her sister Khloe showed the exhausted star taking a nap on her Instagram page.
Meanwhile, Kanye was spotted out with Kris last week for the first time since the birth.