Kim Kardashian Confirms Kanye West Wants To Give Baby "Unique" Name
26 March 2013, 09:19
The reality TV star admits the rapper is planning something special for their first child.
Kim Kardashian has confirmed speculation that Kanye West is planning on giving their baby a "unique" name.
Recent reports suggested the rapper was eyeing up naming their first child North, and the reality TV star has revealed that the couple are also pondering keeping the "K" theme of their own names going.
"I think it would be really cute cause Kanye and I are both K's...but half the names on our list aren't K's...we still have time, whatever feels right...Kanye, being the father, wants something that's unique," she told Extra TV.
The 32 year-old also quashed reports about her weight and speculation that she is over 200 pounds.

"There are maybe two or three covers just this week that say I am 200 pounds," she explained. "I'm like, 'You are 60 pounds off here''. It wouldn't even bother me if I gained all the weight."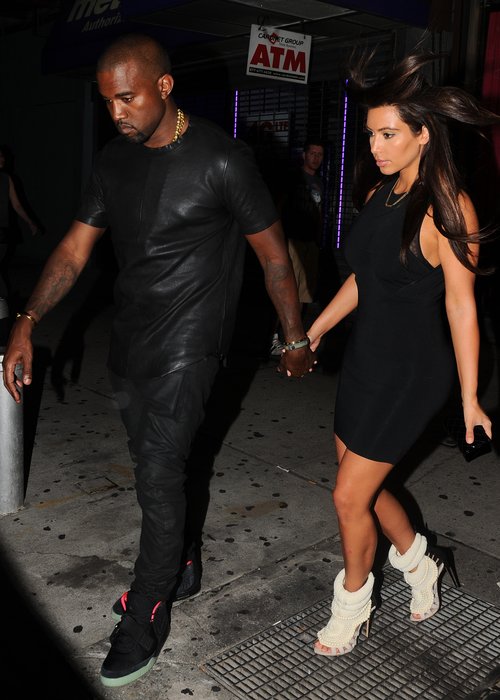 The couple announced that they were expecting their baby back at the end of December.
Meanwhile, Kanye has come under scrutiny for criticism of Justin Timberlake.
The 'Jesus Walks' man attacked the singer's 'Suit & Tie' track with Jay-Z during a lengthy rant at his Hammersmith Apollo show in London.
Justin appeared to respond during his Saturday Night Live appearance but has since denied there is any issues between the pair.