Kanye West And Kim Kardashian To Name Baby "North"?
20 March 2013, 10:59 | Updated: 20 March 2013, 11:02
The couple are expecting their first child together in July and are reported to have selected an unusual name.
Kanye West and girlfriend Kim Kardashian are apparently set to name their baby North because the rapper thinks it will go well with his surname.
The pair announced news they were expecting their first child together back in December 2012 with the baby due in July.
The star is said to have come up with a long list of potential names, with North picked as the most suitable.
"Kanye's ego is something else, so he's quite serious about the title," a source explained to The Sun. "He also has a sense of humour though and knows how his self-indulgence is seen by the general public.
"It's half tongue-in-cheek, half what Kanye probably feels is true."
The celebrity couple are not the only stars expecting their first child, with Black Eyed Peas star Fergie and husband Josh Duhamel also on the list of forthcoming parents.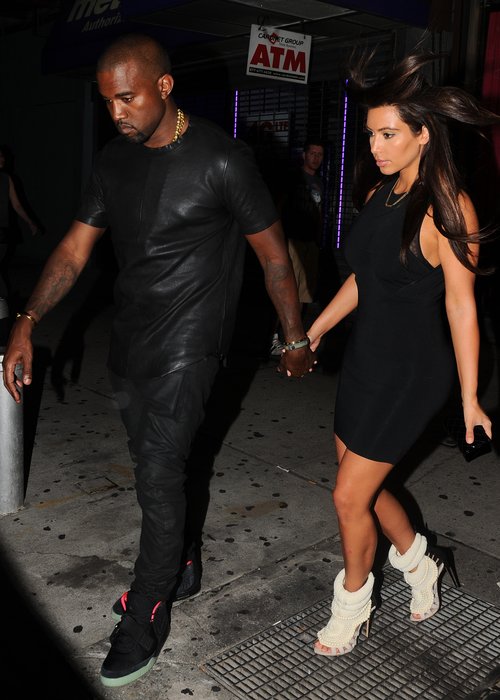 Meanwhile, Kanye recently criticsised Justin Timberlake during a solo show in London and the 'SexyBack' star was said to have taken a swipe back at the rapper during his appearance on Saturday Night Live.
The 'Cry Me A River' singer has since quashed such reports and said he has no problem with Kanye.