Kris Jenner "Loves" Kim Kardashian And Kanye West's Baby Girl's Name North?
26 June 2013, 13:20
The mother of the reality star has apparently voiced her backing to the reported name of the couple's first child.
Kim Kardashian and Kanye West's apparent choice of name for their new baby daughter has reportedly gained the seal of approval from her mum Kris Jenner.
The Sun claims the reality star was asked about what she thought to widely reported name North this week.
"I love the name North," she said. "North means highest power and she [Kim] says that North is their highest point together, and I thought that was really sweet."
Kanye and Kim welcomed their first child earlier this month and have both kept silent over the identify of their child.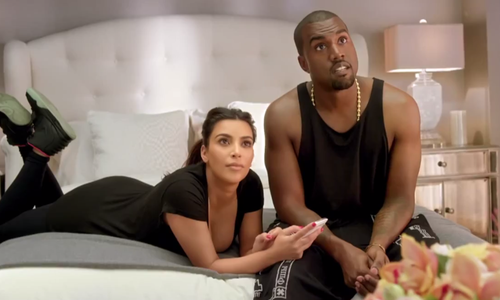 It has also been claimed that the female star has been releasing fake pictures of the baby to test the loyalty of her friends.
The meaning of the name and weight of the baby was also revealed this week as publications continue to find family members who've seen the child.