Voting Kanye West For President In 2020? We Might Have Bad News For You...
14 November 2016, 10:40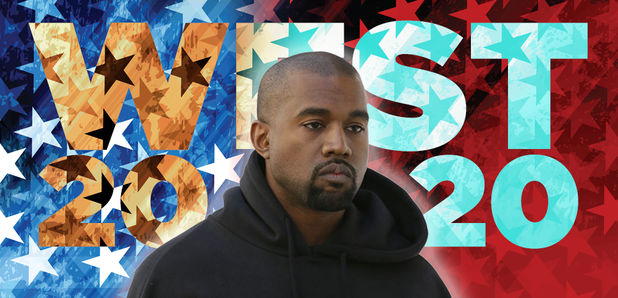 For once, Kanye seems to be lost for words...
Remember waaaaay back at the MTV VMAs in 2015, when Kanye West declared publicly that he was going to run for president in 2020?
After such a passionate speech, you'd think that with just 4 years to go until the next US election, Candidate West would be starting to ramp up his campaign, right?
> Don't Mess With Kanye! These Are Mr West's MOST BRUTAL Celebrity Feuds
Well that's exactly what we were thinking! With the world's eyes on America's political system, now would be the perfect chance to get his voice heard - but it was a very different story at LAX this morning...
After giving the paps precisely nothing about his wife's wellbeing after her armed robbery ordeal earlier this year, the press swiftly moved on to his political aspirations.
Hit play on the video above and watch an entire minute of Yeezy dodge the questions about his run for presidency - after two VERY vocal candidates in 2016, we're not sure that Kanye has his eye on the White House anymore.
Which is a shame, because we'd LOVE to actually see Kanye West in the West Wing!
You May Also Like...