Everything You Need To Know About Kanye West's Pablo Pop Up Stores
19 August 2016, 15:35 | Updated: 19 August 2016, 15:45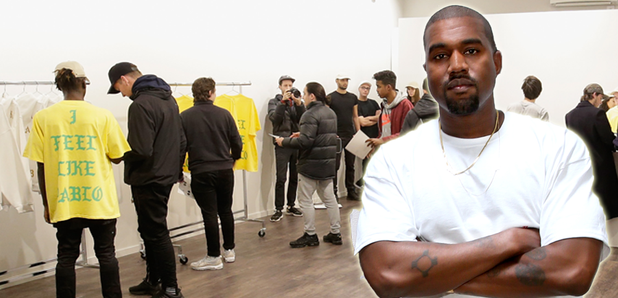 Where? When? What can I get? How much does it cost? We've got you covered...
If you love Kanye West, you're gonna love these pop up shops.

You'll be able to get your hands on some seriously awesome Kanye merch.

So check out all the details you could ever need about the shops and get down there quickly as they won't be around for long!

Where are they?
The only store in the UK is in London. The address is Kachette, 347 Old Street, London, EC1V 9LP.
The queues are already quite long, so if you're planning on getting down there over the weekend, you might want to get there early!
The line at the Kanye West Pablo Pop Up in Shoreditch London is a myth! :@KingOfTrainers pic.twitter.com/s9qyVdeFJs

— CrepJunkie (@crepjunkie) August 19, 2016
The rest of the shops around the world are based in these locations...
21 PABLO STORES WORLDWIDE THIS WEEKEND LOCATIONS HEREhttps://t.co/tYuzqs7kJW

— KANYE WEST (@kanyewest) August 18, 2016
Rozengracht, 191 1016 LZ, Amsterdam
832C Gallery, St Agnes Alexandrienstr 118-121, Berlin
Suntec City Tower 1, 3 Temasek Boulevard, Singapore
Clackamas Town Center, 12000 SE82nd Avenue, Happy Valley, Oregon
Stonebriar Center, 2601 Preston Road, Frisco, Texas
Miami Design District, 160 NE 40th Street, Miami
45 Wentworth Place, San Francisco
Fashion Show, 3200 S Las Vegas Boulevard, Las Vegas
346 N Fairfax Avenue, Los Angeles
Houston Galleria, 5005 Westheimer, Houston
Lenox Square, 3393 Peachtree Road, Atlanta
Northbrook Court, 2171 Northbrook Court, Northbrook, Illinois
Lakeside, 14000 Lakeside Circle, Sterling Heights, Michigan
King Of Prussia, 160 N Gulph Road, Pennsylvania
The Supermarket, 393 Broadway, New York
899 Boylston Street, Boston
12 Ossington Avenue, Toronto
City Centre, 107 Bree Street, Cape Town
209 Brunswick Street, Victoria, Melbourne
Pacific, 100 Campbell Parade, Bondi Beach
What are the opening times?
All of the stores artound the world are open 10am-7pm on Friday 19th, Saturday 20th and Sunday 21st August.
Absolutely huge queue out Kanye West's pop-up store in Paris today. pic.twitter.com/uH66TH2dUr

— Sam Farley (@FarleyWrites) June 24, 2016
What can I buy and how much do things cost?
Cap: £40
T Shirts: £50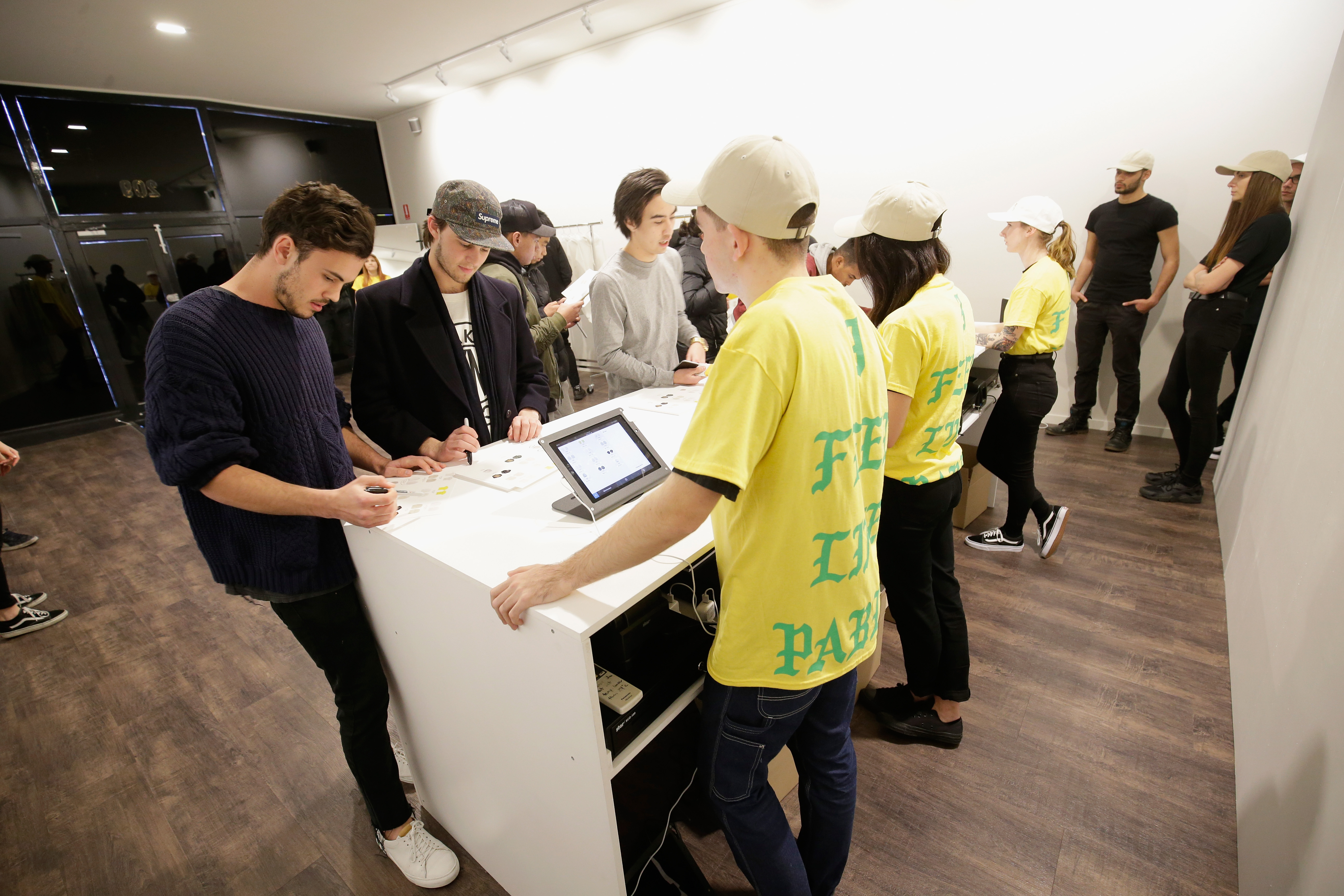 Picture: Getty
Long Sleeved T Shirts: £70
Crewneck Jumper: £85
Hoodie: £95
Bomber Jacket: £225
Military Jskcet: £295
#London #Pablo Pop up store price list #OldStreet #Kanye #West pic.twitter.com/vMLXjJljSf

— Harry R. Cartwright (@harry__r__c) August 19, 2016
Have they sold out of anything yet?
There aren't any reports of items being sold out on social media just yet.
Demand is sure to be high though, so if there's something specific you want, get down there asap.
Make sure you share your pics of all your loot with us too!
You may also like...