WATCH: Kanye West Gets Mobbed As He Jumps Into A Lake Mid-Performance In Armenia
13 April 2015, 15:07 | Updated: 20 April 2015, 10:24
Kanye West Jumps into the Lake During Yerevan Concert
03:20
Yeezy definitely knows how to steal the show – and he nearly caused a stampede when he went for a dip mid-set in Armenia!
There's many things you could accuse Kanye of being but boring is definitely not one of them – and he definitely put on a show during a recent concert in Armenia.
Kanye performed a free concert in the capital city of Yerevan and surprised the crowds by trying to get closer to the fans at the other side of the lake he was performing next to by wading through it.
Kanye jumped straight into the Swan Lake as he sang a six-song set – and was immediately swarmed by fans which led to the police and National Guard having to shut down the show as they tried to get Kanye out of the water safely.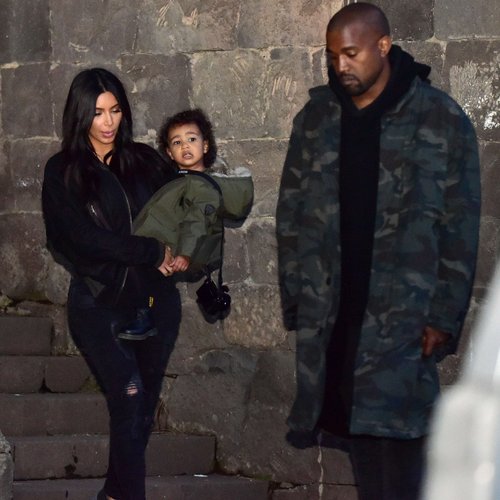 Kanye leapt into the water fully clothed at the start of his song 'Good Life', telling the crowd, "We're going to do something a little different. Like, like, like we always do it this time."
The impromptu dip in the lake even took Kim Kardashian by surprise, who was watching her husband from the sidelines. She Instagrammed a photo with the caption, "What a crazy night! Kanye wakes me up & says he's doing a free concert in Yerevan, Armenia!"
"I throw on sweats & we head out! Thousands of people were there! Kanye jumped in swan lake to be closer to the crowd on the other side & so many people jumped in too! It was such an exciting crazy night! So happy I got to rock out with everyone in Armenia on our last night here!!!! #EpicNight #ArmenianPride."
After being helped out of the water, Kanye continued his set, performing some of his biggest hits including, 'Stronger', 'Jesus Walks', 'Touch The Sky' and 'All Of The Lights'.
The unplanned concert was only announced by Kanye via social media a few hours ahead of the show taking place – but word clearly got round pretty quick. Pretty sure this is going to be one show Yerevan will remember for a long time!
You may also like...