Kanye West And Jay-Z's Companies Donda And Roc Nation Announce Partnership
4 March 2014, 11:41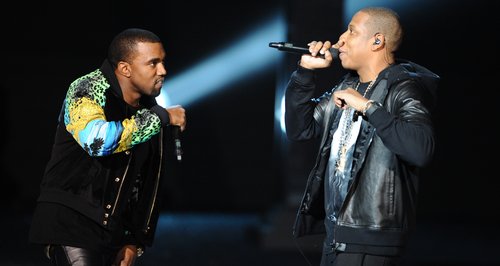 The two rap stars have united their two companies for a new music project.
Kanye West and Jay-Z have teamed up with a new business venture between their respective companies Donda and Roc Nation.
In a move announced earlier today (4th March), Roc Nation will now manage all DONDA Music ventures, including focusing on Kanye's recording brand and global touring ventures.
Kanye launched his design and content house, named after his late mother, back in January 2012 and the company was responsible for much of the staging and pieces from his recent 'Yeezus' world tour.
Jay-Z and Kanye have had a close relationship over the past few years, releasing their album 'Watch The Throne' together as well as heading out on a joint world tour together.