OMG... Has Kanye West Asked Chris Martin To Join Him On Stage At Glastonbury 2015?
23 June 2015, 09:29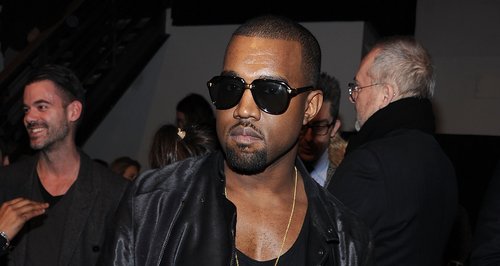 The 'Yeezus' superstar will bring his unique brand of rap and charisma to Worthy Farm - and possibly a special guest.
Kanye West is set to headline one night at Glastonbury Festival 2015 this summer, and the latest rumours suggest he may be bringing along a VERY special friend to join him on stage!
The 'Yeezus' superstar is gearing up to make his Glasto debut this coming weekend and it's being reported that 'Ye has asked Coldplay frontman Chris Martin to join him during his HUGELY anticipated Pyramid Stage set.
"Chris loves Glastonbury and is part of the family there," a source told the Daily Star. "With this being Kanye's first time he's asked Chris for advice and wants to make sure it's a special performance.
Of course, this pair are no strangers to each other having collaborated before on Kanye's 2008 single 'Homecoming' AND both being part of Jay-Z and Beyonce's inner circle, #Natch.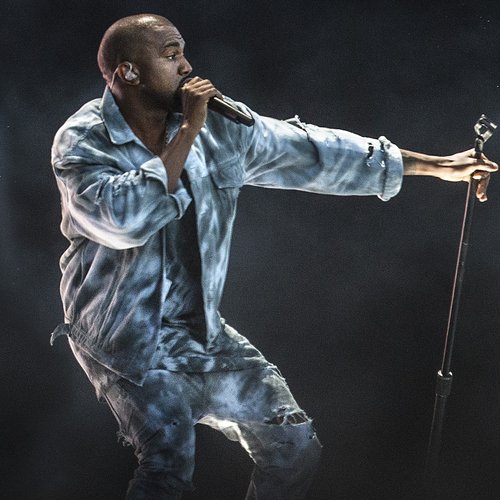 Earlier this week Glasto's organiser Emily Eavis revealed what fans can expect from Kanye's set to Digital Spy, "I think he'll create an incredible show. What he's talking about at the moment is very exciting. I think he's going to take it big. I can't say anything - I can't give anything away!"
The 'Only One' rapper was announced as the headliner for the Saturday night by festival organiser Emily on Twitter back in March when she tweeted, "We are thrilled to let you know we have the one and only Kanye West headlining Saturday night at the Pyramid Stage."
The US rap star is one of the most talked about stars of the moment, thanks to the upcoming launch of his new album 'So Help Me God' and his controversial BRIT Awards performance.
Kanye West now joins Foo Fighters as the second confirmed headliner for the festival this year, which takes place from 24th to the 28th June.
Previous hip-hop headliners for the festival include Kanye's 'Watch The Throne' buddy Jay-Z who performed in 2008 and Beyonce who headlined in 2011.
You may also like...
WATCH: Kanye West In Rihanna's Video For 'FourFiveSeconds'