Forget Selfies... It's ALL About 'Kanye' For The Chainsmokers On Their New Song!
6 August 2014, 12:27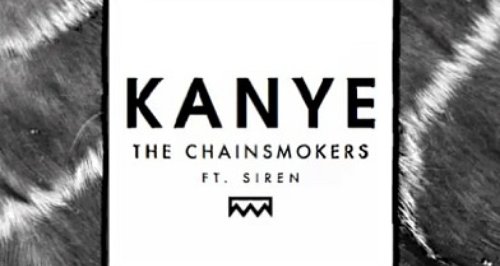 Listen to the 'SELFIE' duo's incredible new tribute to Kanye's legendary self-confidence!
The Chainsmokers have done it again… but instead of selfies, this time it's ALL about Kanye! No, seriously!
The US production duo have paid tribute to the legendary Kanye West in their new song, aptly titled 'Kanye', which could be your next BIG hit of 2014.
With lyrics like 'I wanna be like Kanye, I'll be the king of me always' and 'Do what I want, I'll have it my way, all day, like Kanye', the Chainsmokers' return pays tribute to the man that is Mr. West, and his infamous self-confidence!
"We look at the word 'Kanye' as an adjective," the boys told Buzzfeed this week. "The song is about what it means to be like Kanye.
"It's about just owning it no matter what you're doing," they explained. "Whether you're on top of the world partying in a penthouse or you're driving an old car playing your favourite song, it's about enjoying the moment you're in and feeling like you're the king."
The duo, made up of Andrew Taggard and Alex Pall, arrived onto the scene with 'SELFIE' earlier this year, which has gone on to become on of the most watched videos of the year, as well as giving us all ENDLESS fun mimicking the songs vocals!
The Chainsmokers drop 'Kanye' featuring singer Siren in the UK on 21st September.
You may also like…

> Plus just in case you still can't get enough of it, like us, relive the boys' 'SELFIE' music video below: