Kanye West Just Shaded Jay Z In An Emotionally Charged On Stage Rant About Kim K's Robbery
21 October 2016, 15:41 | Updated: 21 October 2016, 15:47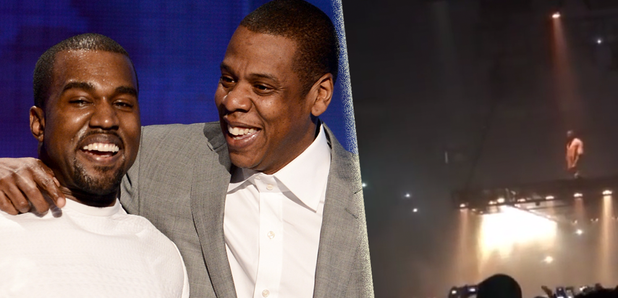 Yeezus wasn't happy that his mentor hadn't been to visit him after Kim Kardashian's Paris robbery...
Whilst playing a show during his Saint Pablo tour, Kanye, as he often does, felt the need to get a few things off his chest.
These monologues could be about anything and onlooking fans are always excited to see what Kanye will come out with next.
Well his latest on stage chat during his Seattle show has been about his old pal Jay Z, but Kanye was less than positive about his buddy.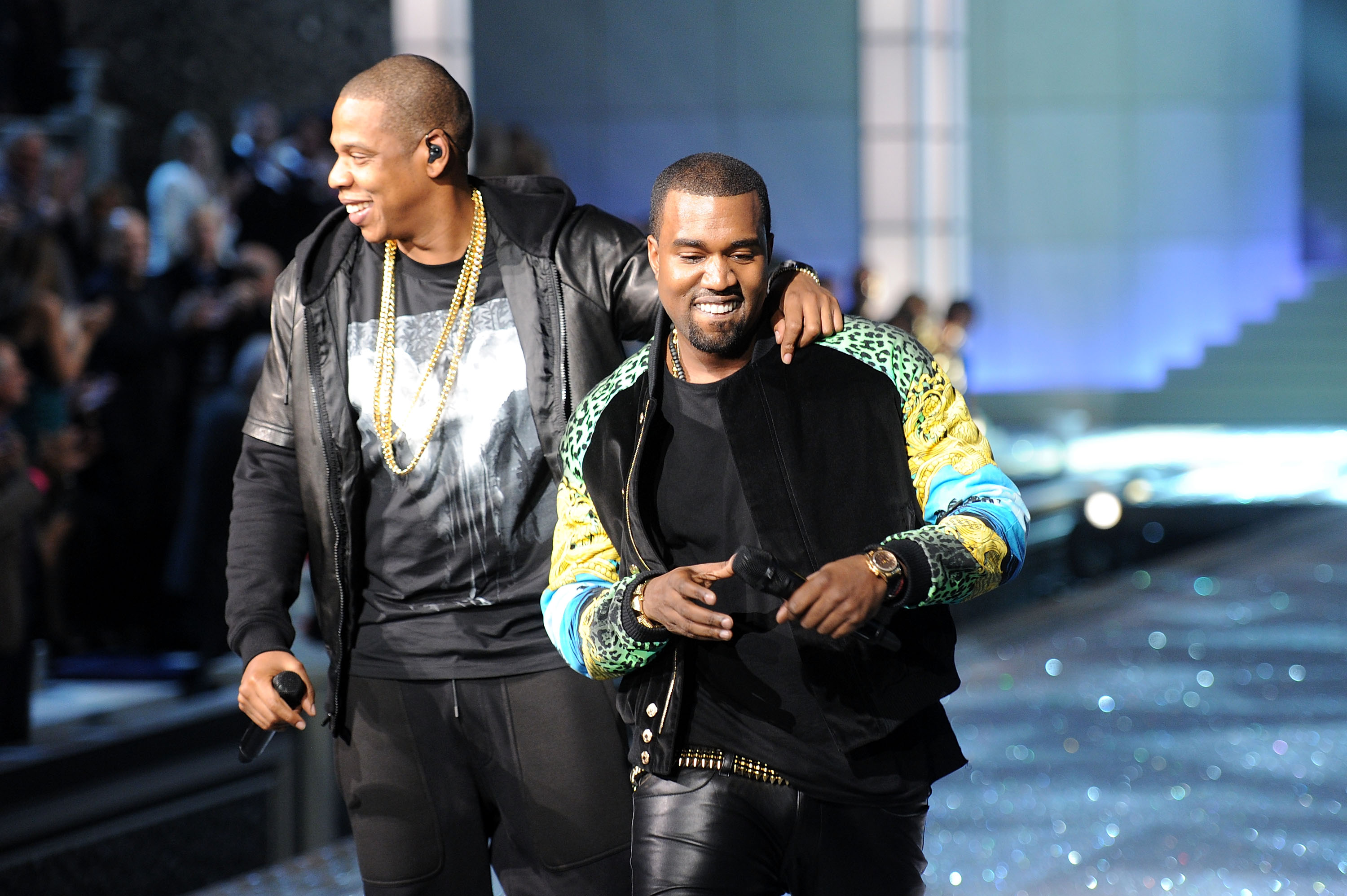 Picture: Getty
The pair released their first collaborative album 'Watch The Throne' back in 2011 and have been musical associates since way back in 2000 when Kanye began producing tracks for Jay.
But it appears the pair's relationship has become strained recently.
After Kim Kardashian was subjected to being tied up and robbed at gun-point in Paris recently, Kanye revealed that Jay Z only called him and didn't come to visit like a true mate would.
Kanye West says Jay-Z should have come to his house with Blue Ivy to check on Kim Kardashian after the robbery#KimKardashian #KanyeWest pic.twitter.com/vi4cHUvuiS

— Music is Life (@ArtOfMusic_) October 20, 2016
Kanye says, "You called me after the robbery to say 'How you feeling?'. You wanna know how I'm feeling? Come by the house. Bring the kids by the house, like we brothers. Let's sit down".
There's some real emotion in his voice as he speaks and he's clearly passionate about wanting his relationship with Jay Z to be as close as it once was.
Kanye found out about the robbery midway through one of his shows and the incident will obviously have affected him a lot, so it would make sense that he'd want his BFF around to support him and his family.
Reports have also suggested that Kanye also said " I can't take this s**t bro. Our kids have never even played together", which took everyone by surprise.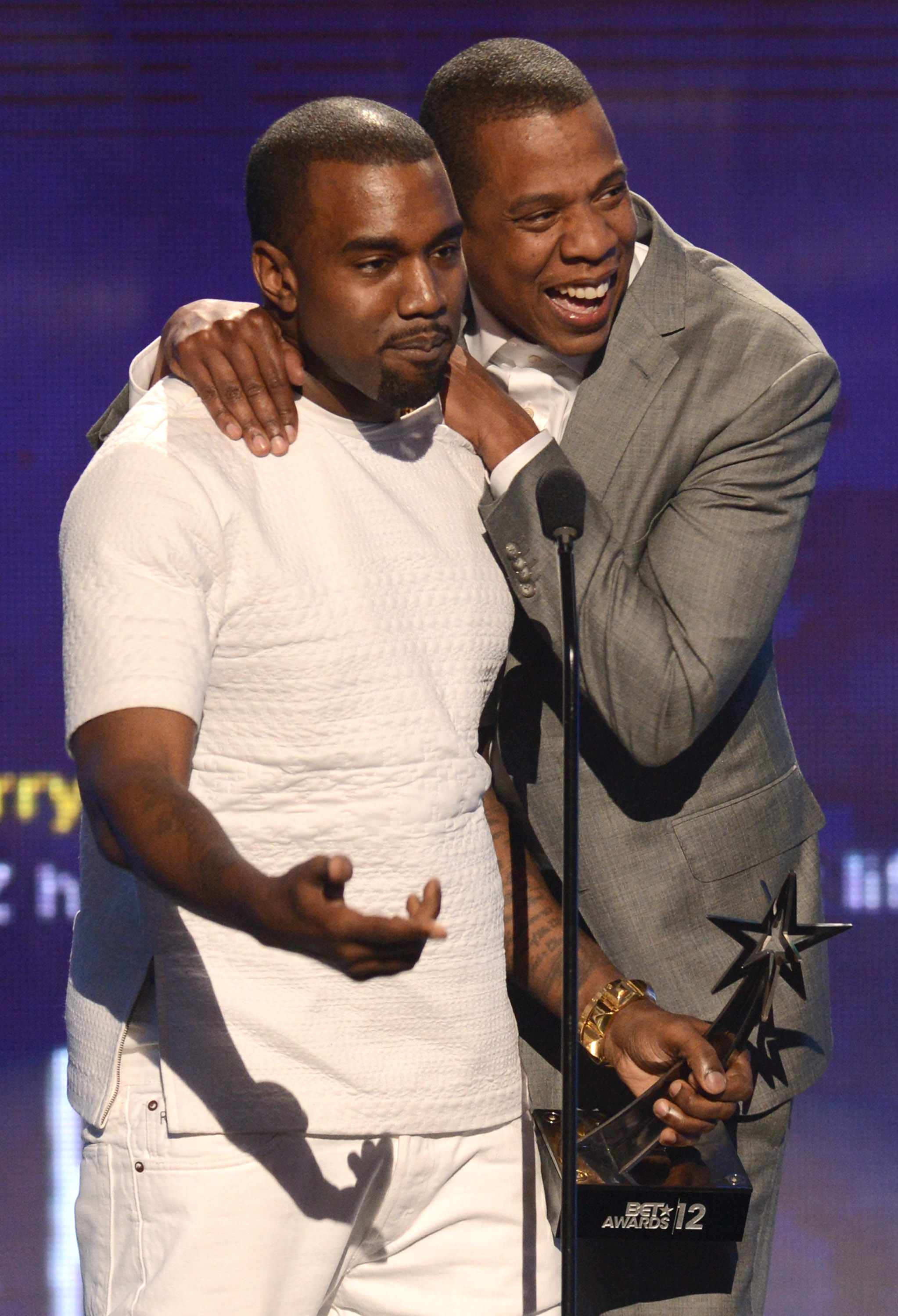 Picture: Getty
During the speech, Kanye also claimed that he and Jay Z were taken off of Drake's track 'Pop Style' because of his respect for Meek Mill, who is currently embroiled in a rap beef with Drake. Meek is also signed to Jay Z's label Roc Nation.
Warning: Explicit Content
Kanye West claims says Jay Z didn't want to work with Drake because of his beef with Meek Mill pic.twitter.com/ar4zrfwLlV

— The Lit Room (@TheLitRoomBlog) October 20, 2016
But not only that, Kanye went even further and said that there were also issues surrounding the release of the song because of a clash with Tidal and Apple Music.
Jay Z and Kanye both co-own Tidal along with a number of other notable music stars, but Kanye said that he wasn't on the track "because of Hov [Jay Z]".
He also claimed that because of those issues, there won't be a 'Watch The Throne 2' collaborative album from the pair, as many fans had hoped for.
Warning: Explicit Content
Well now all that's off your chest Kanye, we hope you feel a bit better.
We're just going to cross our fingers that the pair can get their friendship back on track and start making amazing music together again.
We need a 'Watch The Throne 2'!
You may also like...