WATCH: Kanye West Breaks Up A Fight Between Paps – And HUGS The Photographer
22 February 2016, 11:08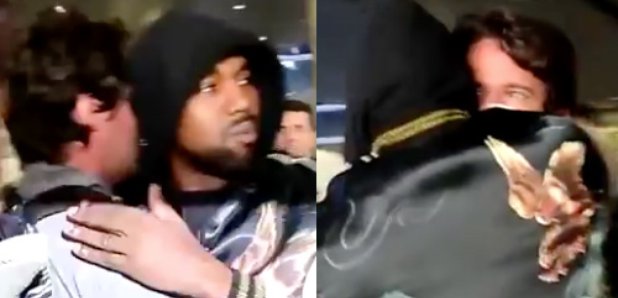 Who are you and what have you done with Kanye West? The star famous for punching paparazzi is now HUGGING them instead. Weird.
We can safely say this is news we never thought we'd be reporting… notorious paparazzi puncher, Kanye West, has broken up a fight between photographers… and even given one of them a HUG.
Yes, really. The same Kanye who has famously been caught on camera having fights with photographers has actually saved a couple of paps when things got a bit violent over the weekend.
Kanye was walking through a big scrum of photographers over the weekend when two of the snappers started having a punch up after they had jostled each other one too many times – and Kanye leapt in to the rescue!
Grabbing one of the photographers and giving him a massive hug, Yeezy diffused the situation pretty quickly – the old Kanye probably wouldn't have reacted quite like this!
As well as breaking up fights, Kanye also addressed whether he would have a third child some day and that he still wants Mark Zuckerberg to invest in his ideas. Obvs.