Jordin Sparks Reveals New Song 'How Bout Now' About Jason Derulo Split
26 November 2014, 12:20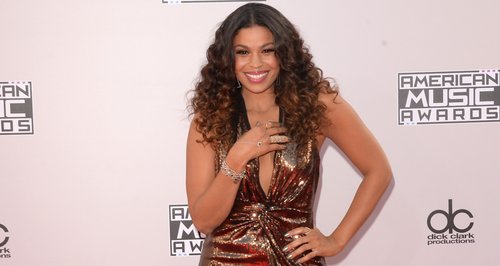 Jordin's feisty new track talks about her split from Jason Derulo – even referencing when he broke his back.
Jordin Sparks has revealed her new song 'How Bout Now' online – and it's pretty obvious who the subject of the lyrics is!
The track, a remix of Drake's 'How Bout Now' comes from her forthcoming 'Bye Felicia' mixtape, and is expected to be released in the near future.
The song alludes to Jordin's recent split from Jason Derulo, including the lyrics, "Remember when you broke your neck and I had to wash your back for ya?"
Jason famously talked about Jordin helping him recover from breaking his neck in tour rehearsals, telling E! in 2013, "Jordin was very instrumental in my recovery. That situation brought us very close because I think it takes a very special person to drop everything they've got going on in their life, especially someone of her caliber, to come and aid me. That was really special."
Jason and Jordin broke up in September after around three years together, and he admitted he had done the deed over the phone.
Jordin is also working on her third studio, the follow up to 2009's 'Battlefield' – we can't wait to see what other home truths come out in that!
You May Also Like…