Marvin Humes Says He Confided In Wife Rochelle Wiseman About JLS' Split
25 April 2013, 10:24
The 'Hottest Girl In The World' singer speaks about the group's decision to call it a day after six years.
JLS star Marvin Humes has revealed his wife Rochelle was the first person he spoke to about JLS' split.
The 'Take A Chance On Me' singer told The Sun that he confided in The Saturdays singer and it was something that spoke about in great length before the band made their final decision.
"Rochelle was the first person I spoke to about where it was all heading," he told the publication. "It was something we discussed for a while and she was definitely the first person I confided in."
The Capital FM presenter added that Rochelle's own musical career enabled her to understand everything he was going through.
"She's in the same job as me, so understands exactly what it's like to be a part of it," he continued. "She knows what I am going through. I can't lie, I have been emotional about it. "
JLS announced the news via a statement yesterday morning (24th April) and reassured fans they are ending on great terms with one another.
"Me and the lads are like brothers at the end of the day," he added. "We've spent every day together for the past six years more or less. To think in six months we're going to spend hardly any time as a four-piece is difficult to imagine.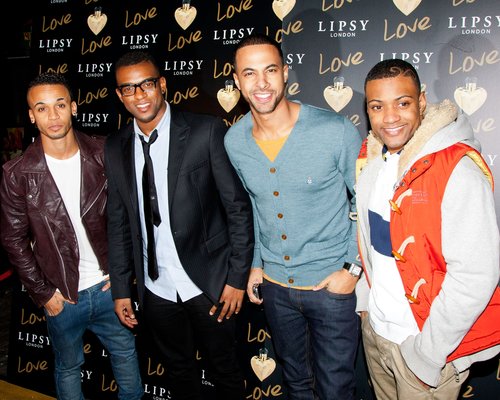 "We always wanted to make sure we go out on top. We don't want to be that band that people get fed up of."
JLS hit fame after appearing on the 2008 series of The X Factor, went on to release four studio albums and won two BRIT Awards.
"We've smashed it, we've done so well. Who knows what the future will hold? Will we perform in ten years' time? For now, it's done and everyone can focus on their own projects, and we're still mates at the end of it," he added.
JLS will now release a greatest hits album towards the end of the year and head out on their farewell tour in December.
Keep it Capital every Friday night from 7pm to hear Marvin Humes.