"I Wish I Had Signed Him!" Jay Sean Talks About Zayn Malik & Being Back With New Music
13 April 2016, 10:57 | Updated: 6 December 2018, 11:06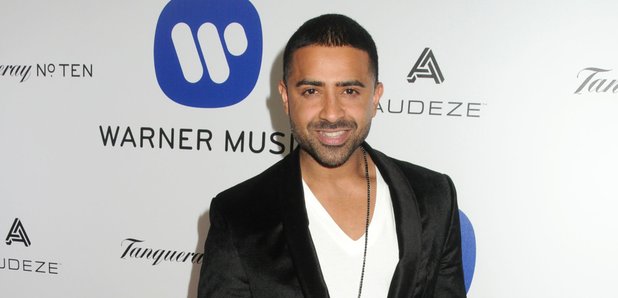 Jay Sean is the man we can thank for encouraging Zayn to go into a music career – and he wouldn't rule out a collab with his old mate either!
Jay Sean is one of those rare people in the music industry who has carved out a career spanning over 12 years in the business, while still maintaining a private life too – no mean feat in the business – and he's officially back with new music.
Having recently released his summery banger 'Make My Love Go' with Sean Paul, Jay Sean revealed how their latest collab came about – and why he's the man to thank for us having Zayn Malik in our lives.
Jay Sean revealed how his collab with Sean Paul came about – and it turns out that the pair are actually old friends! "Sean's actually just a very good friend of mine, it's weird because we did that song 'Do You Remember' together a few years ago and that did great for both of us and we just stayed in touch, we went out, we used to hang out together and do shows together in different parts of the world.
"When I wrote this song about six or eight months ago, I was listening to it and I was like 'I really, really feel this song has something' and of course it had that flow and that dancehall, reggae feel to it. I was like 'Sean, bro, we have another one, man! I'm telling you, I think we have another one!'. I sent him the song and he called me straight back.
"He was so excited, he was so amped on the phone. It was so nice that there was so much excitement about a song when he's worked with the best of the best and I've worked with the best of the best and we got to do this again. It was beautiful."
Another old friend of Jay Sean is none other than Zayn Malik… and Jay Sean was the one who first encouraged Zayn to get on stage and sing with him wayyyyy before he became the global solo megastar he is today.
He revealed, "I have a very strong tie to his current project. It's so funny, the whole Zayn story is insane. From when I met him at school and brought him up on stage for the first time he ever sang on stage.
"And he was very sweet when he remembered it, he sent me a DM and was like 'Bro, I really appreciate you doing that for me' and this, that and the other and I was like 'yeah I wish I had signed you though because now you have more Twitter followers than me, more Instagram followers than me!'
"His new material, a lot of the album was written by my very, very close friends, people that I have written songs with and worked with like my friend Adam Sampson who also has produced for Zayn. This one degree of separation thing is really interesting. So I'm very, very happy for him."
And could he see himself working with Zayn in the future? Jay revealed, "It's funny, I think we have a shared fanbase obviously and a lot of people want us to work together. I'm open for creative juices to flow, that's it. I never say no until we get in a studio and if it's sounding horrendous then you know it's not going to work but you never know when there's going to be some magic. I like the grown sound, I think that would work for sure."
Guys, you HAVE to make this happen – how good would a Jay Sean x ZAYN track be?!
LINK