This Leaked Permit Means That Exes, Taylor Swift & Harry Styles, Might Share A Stage Very Soon
3 October 2017, 14:34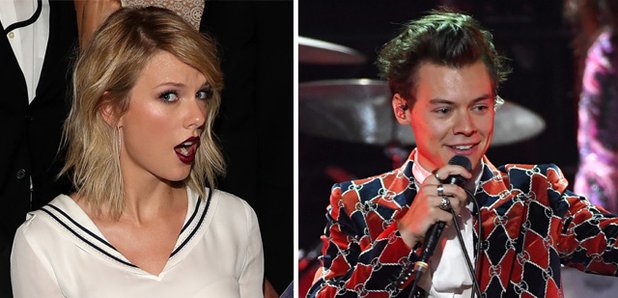 Could this potentially be quite awkward?
A reunion might be on the cards for Taylor Swift and ex boyfriend Harry Styles, at none other than the annual Victoria's Secret Fashion Show!
Around 4 years ago, it's thought that the two stunners dated for a short period of time before calling it quits on their brief romance. However, Taylor Swift was rumoured to have written a song or two about Mr Styles. And now it seems that Harry has done the same, as fans reckon "Ever Since New York" is an ode to that December day they took a walk in Central Park.
> Taylor Swift Fans Got Pranked With A Fake Tour Website & No One Is Happy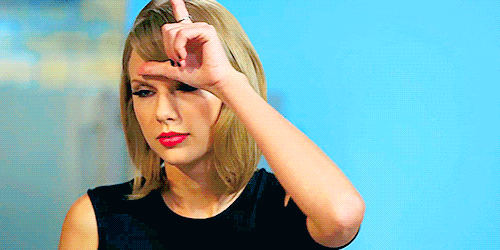 And now the pair are set to bump into each other as they're both rumoured to be performing at the 2017 Victoria's Secret Fashion Show in Shanghai, China.
According to sources, fans have apparently uncovered a press release from the Shanghai Culture, Radio, Film and Television Administration Bureau and they reckon it's a big clue.
Apparently, this Shanghai Statement says that @taylorswift13 and @Harry_Styles are set to perform 4 songs each at the #VSFS2017 in November! pic.twitter.com/FKBnwbDUUu

— Taylor Swift Updates (@TSUpdatesNY) September 30, 2017
When translated, the press release appears to be issued by the Shanghai cultural activity board and addresses a performance from Taylor Alison Swift and Harry Edward Styles on November 20th.
In basic terms - it's stating that they've received an application for the performance and are asking for the necessary permits to be issued.
Naturally, fans are going crazy over the discovery:
wow... taylor and harry both performing at a fashion show... seems like they never go out of style

— mona (@taykyoswift) September 30, 2017
DID YOU ALL SAY THAT TAYLOR AND HARRY ARE PERFORMING AT THE VSFS? REALLY? IS THIS A DREAM? OH MY GOD IM ABOUT TO PASS OUT pic.twitter.com/KCvngtFERu

— vicky (@IKTayWT) September 30, 2017
Harry when he sees Kendall, Camille, and Taylor. pic.twitter.com/RLfl2ATxYP

— x. (@larrymylove28) September 30, 2017
Taylor & Harry both performing
All the models Harry "dated" & his rumoured "gf" gonna be there
We gonna have a stunt get together at vsfs

— Zash (@Zayn_1D_Larry) September 30, 2017
this taylor and this harry performing on the VSFS runway together. world's biggest nut. pic.twitter.com/3LSJFjWx9s

— cassie (@onIysangeIs) September 30, 2017
TAYLOR SWIFT IS PERFORMING AT THE VICTORIA'S SECRET FASHION SHOW ALONG WITH HARRY STYLES AND I AM DYING pic.twitter.com/TBWx60kcY7

— vicky (@IKTayWT) September 30, 2017
> There's More Taylor Swift News Over On Our App, FYI.
Paloma Faith accidentally let slip that she really isn't a fan of Taylor Swift...