"I'm Just Kind Of Figuring It Out" Harry Styles Reveals What He Learnt From Going Solo
17 October 2017, 15:56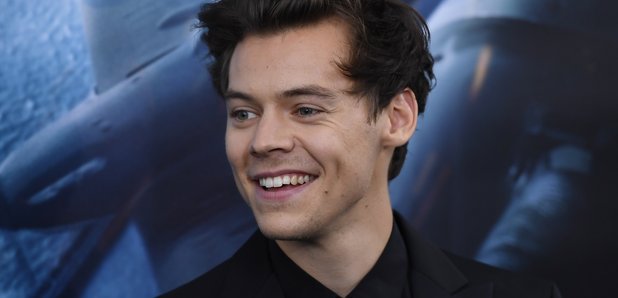 Hazza also reminisced on the best bits of his time in One Direction.
Harry Styles has gone from being in the world's biggest boy band to being a solo superstar in his own right, and also starring in one of the year's top movies… but he's admitted he's still just figuring it all out.
Harry spoke to CBS about his time in One Direction and how crazy it was going from an ordinary schoolboy to a worldwide superstar. He explained, "First of all, it's fun because you're not at school so you're already winning.
"The first time we got to Paris we got off the train and there was a lot of people there and I lost my shoes. I ended up off the ground somehow and realised I wasn't walking any more. That was crazy."
As for going it alone after being in a band, Harry didn't find the prospect scary. He admitted, "I wanted [my music] to be honest and I wanted to love it every time that I played it. It didn't feel scary, I mean I think the idea of making something that I wasn't 100% behind is much scarier."
And with so much life experience already under his belt, it might come as some surprise that Hazza is still very much a 23-year-old guy who'd just trying to work it all out.
Harry's words of wisdom were, "I don't know the answers, I'm 23 and very much feel like I am still learning so much. I'm just kind of figuring it out." Aren't we all, BBZ.