These Fans Found Harry Styles & Cole Sprouse's Love Child
11 May 2018, 17:40 | Updated: 11 May 2018, 17:44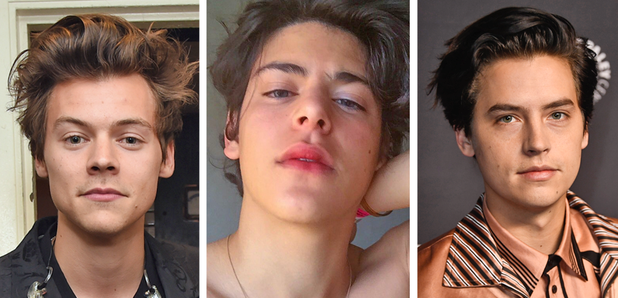 Ok, we know these two don't actually have a love child together, but just look at this guy!
Harry Styles fans are an incredible bunch and they know everything about their idol. It turns out that they know even more about the 1D lad than even he does as they've managed to find the secret love child he never knew he had with Riverdale actor Cole Sprouse.
Of course it's not a real love child but a man by the name of Luis Paulo Coppolawho just so happens to look like a combination of these two handsome chaps!
> Harry Styles Fans Are Sharing Their Love For This Security Guard
Twitter users shared their incredible discovery on the social media platform back in August 2017 and after being resurfaced recently, it pretty much blew our minds.
When Harry Styles and Cole Sprouse had a son pic.twitter.com/b2ZjLkdyOF

— Hail (@hesforharry) May 10, 2018
Just check out some of these pics...
Luis' Instagram is full of pics that highlight his amazing likeness to what we could only imagine a Harry X Cole child would look like, so we can't help but wonder how many people must tell him that on a daily basis.
Yeah, you better believe your eyes cos Luis is the real deal people. We wonder if he can sing/act too?
> Download Our Fancy New App For All The Latest Harry Styles News!