Sarah Harding Says Nadine Coyle Is Getting "Sick" Of Her Pregnancy
29 November 2013, 15:21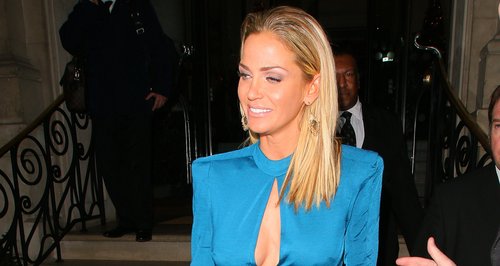 The Girls Aloud singer surprised the world with news she was expecting her first child earlier this year.
Girls Aloud singer Sarah Harding has revealed that Nadine Coyle is getting fed up of being pregnant.
The Northern Irish singer surprised fans earlier this year when she broke the news on Instagram that she was expecting her first child.
"Nadine's getting sick of it! I know she's knackered. We were texting last Saturday," revealed Sarah to the Daily Mirror.

"She's putting up the Christmas tree and nesting. She's due in February so she's getting ready. If I get out to America next year I'll be popping over to see her for sure."
Last month, Nadine revealed that her former fiancé Jason Bell was the father and they simply forgot to tell anybody.
The girl-group split back in April following their 10th anniversary tour and relations between the five were said to be frosty following a Tweet from Nadine admitting the break-up wasn't her idea.