Elyar Fox "Flattered" By Justin Bieber And Conor Maynard Comparisons
22 November 2013, 13:15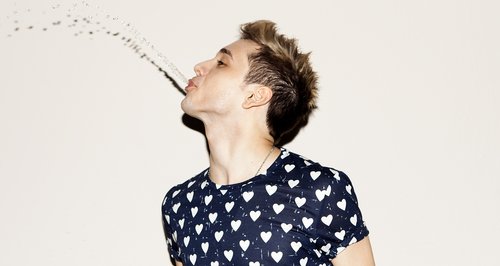 The 'Do It All Over Again' singer also says he has a bit of a "different edge" to the two male solo stars.
Elyar Fox says he is "flattered" to be compared to big-name artists like Justin Bieber and Conor Maynard, while also revealing what sets him apart as a solo artist.
The UK singer's debut single 'Do It All Over Again' received its first play on Capital FM earlier this week (18th November), and Elyar has now opened up about comparison to other teen musicians.
"They are both successful and doing really well right now," Elyar revealed to The Metro this week. "I would be flattered to be compared to someone as successful and making great music.
"What separates me is I came from a rock background and I started out when I was 13 in a pop-punk band in high school and gigging," Elyar explained. "I think it gives me a different edge to the other guys."
The 18 year-old singer also took part in an exclusive webchat for Capitalfm.com fresh from the first play of his single, and you can view the full highlights here.
Elyar Fox releases his new single 'Do It All Over Again' on 12th January 2014.