WATCH: "I Wouldn't Wanna Get Stuck With Shawn Mendes" - Why Have DNCE Got It In For This Star?
4 December 2016, 19:14 | Updated: 5 December 2016, 16:14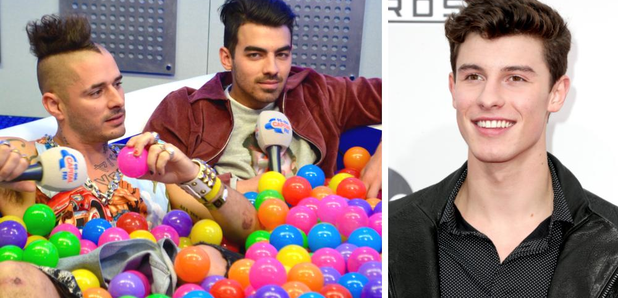 Things could get VEEEEEERY awkward.
DNCE looked a little too excited to see our #CapitalJBB ball pool. And that's exactly what we like to hear.
What we don't like to hear is BEEF between our stars.
Luckily for us, it wasn't too serious. (We hope!) As our guests always do, they had to grab some multi-coloured balls and answer a corresponding question.
First, they dropped the WORLD exclusive that Cole once knocked himself out, but... SAVED THE CHICKEN NUGGETS IN HIS HAND! But then this happened...
Cole said that he'd hate to be stuck in a lift with Charlie Puth, but then he changed it to Shawn Mendes. What has lil ol' Shawn done to deserve this?!
Luckily for the 'Treat You Better', it wasn't anything personal - he was just scared that neither he nor Shawn would be able to help each other get out of the elevator.
Phew. We were expecting to have to break-up a MASSIVE food fight in the #CapitalJBB canteen.
You May Also Like...